One of the benefits of having lived in so many different cities and countries is having the opportunity to discover local or regional brands that I didn't know about before. I've found so many new and lovable brands since moving to Canada!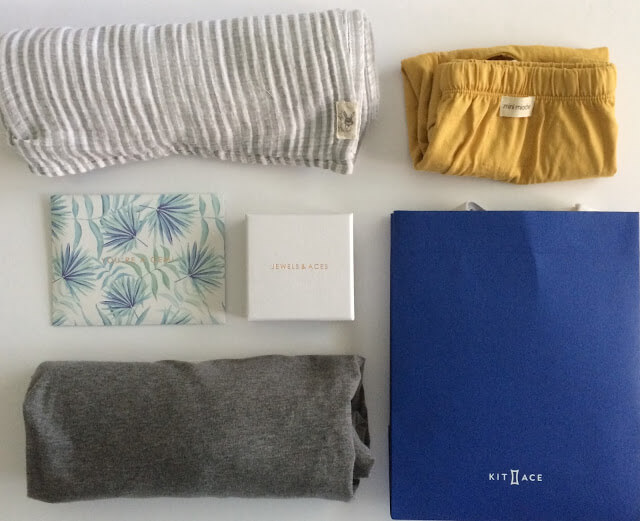 For my US friends, these are all available in the US too, either online or have stores popping up!
Some of my favorites are:
Petite Pehr is a Canadian brand started by two Moms that is also available in the states, but is ubiquitous here in children's shops. They make a variety of adorable wares such as these
fabric bins
and wonderful
crib sheets
that we have and love. But my favorite are their
swaddle blankets
. The fabric is light and breathable, comparable to Aden and Anais, but they are more oversized and the patterns are wonderful.
Mini Mioche
is a Toronto children's line that boasts modern baby and children's clothing in unisex patterns and colors that are eco-friendly and organic. The fabric is so soft and wears nicely (even with a very active and messy toddler). They do the best elevated basics. Our favorites are the
harem pants
and this
little gown
. Right now they are only brick and mortar in TO, but available in the US online!
Jewels and Ace
s is another Canadian favorite that I discovered is local to Toronto. I'm smitten with all of the jewelry. They are effortless, subtle pieces that are perfect for day-to-day. I squealed with delight when I saw the hand written note and beautiful paper; it just made me fall in love with this little shop even more.
Kit and Ace
opened a store down the street from me and I have yet to walk by without wanting to meander in and spend some quality time. The brand just gets me. The clothes have the comfort and movement of athletic apparel but with street style. The tees are all blended with cashmere and I promise they will be the most comfortable tee you've ever worn (I'm loving
this one
for being so flowy and nursing friendly) And don't even get me started on how well merchandised the store is! They are starting to pop up everywhere, but they got their start in Canada!
Follow my blog with Bloglovin