This morning we are headed to our 19 week ultrasound- I'm on pins and needles with excitement and nerves to hear if everything with the baby looks OK. My biggest wish is to just hear the doctor say the words healthy. I'm also crossing my fingers and toes that they will be able to tell us the gender. So, I hope to be back on Monday with an update!

In the meantime...when I find something that works, I can't wait to share it with friends. And after 32 years, I think I finally figured out a formula for good hair days in the winter.

When the weather turns frigid, it just isn't an option to air-dry my hair like I usually would do during the summer. I would prefer to remain low maintenance, but out of necessity, I found that this process is a time-saver in the long run.

I should preface these recommendations by admitting that I dread blowdrying my hair. However, I consider the technique shared below to be 10 minutes well spent. If I style my hair following this tutorial and use these products, I can stretch my blow-out for 3+ days (shhhh)!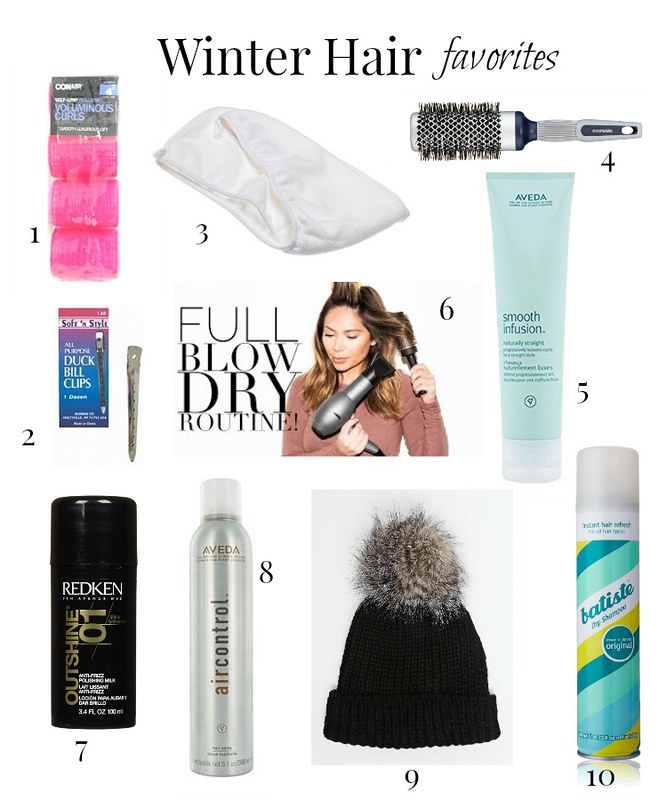 Marianna's tutorial
. I promise if it seems like a lot of work, after doing it twice, it will be like second nature.
To save as much time as possible, I like to put my hair up in
this towel
when I get out of the shower. It soaks up so much water and cuts the hair drying process in half.
I tried the mousse that she recommended and found that it had a lot of hold which provided volume, but weighed my hair down more than I'd like. Therefore, I suggest using her technique with
Aveda's smooth infusion
instead. When I put my front layer in the velcro roller (life-changing I tell you!) I like to give it a quick spray of the hairspray.
At the end, I finish everything off with a pea-size amount of the Redken Outshine. My hair stylist recommended this as a great way to tame the static that plagues hair this time of year and I love it. It helps fly aways and doesn't feel heavy.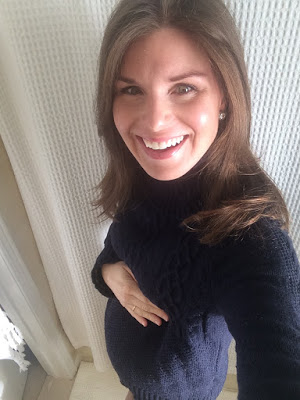 hair on day 3
And let's be honest. One of the
only
things that I like about winter hair is that I can get away with wearing a cute hat which doubles as a great way to cover a few day old blow-dry.
Hope this works for you if you try it- let me know!