The first warm day of the season has us packing our food and headed outdoors! It's safe to say that enjoying a picnic is one of our favorite family activities.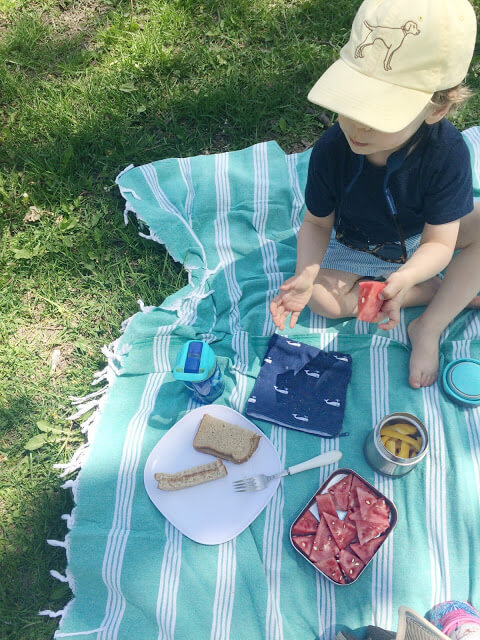 You'll find us many weekends in the summer having a picnic overlooking the marina in our little town watching the boats go in and out. But usually it's just James Robert and I packing a picnic for the park and stopping to eat, read books etc. when he tires of the swings. These pictures were from one such afternoon this week.

We received a few picnic sets for our wedding years ago that have proved to earn extra milage and over the years we've added gear that has helped make the process smoother. It may seem like a bit of effort, but I can't imagine a better way to enjoy a meal together than al fresco.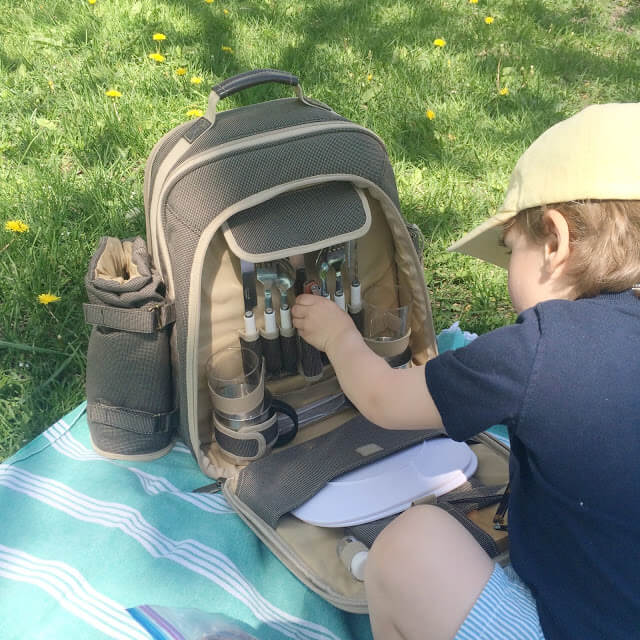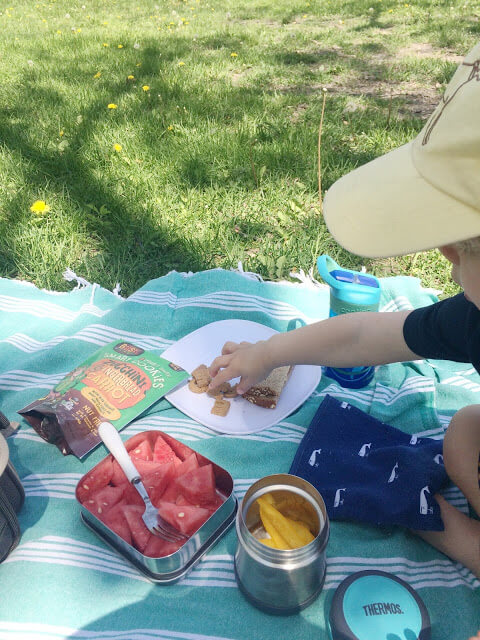 With Memorial Day weekend kicking off official picnic season, here is a round up of some of our picnic favorites: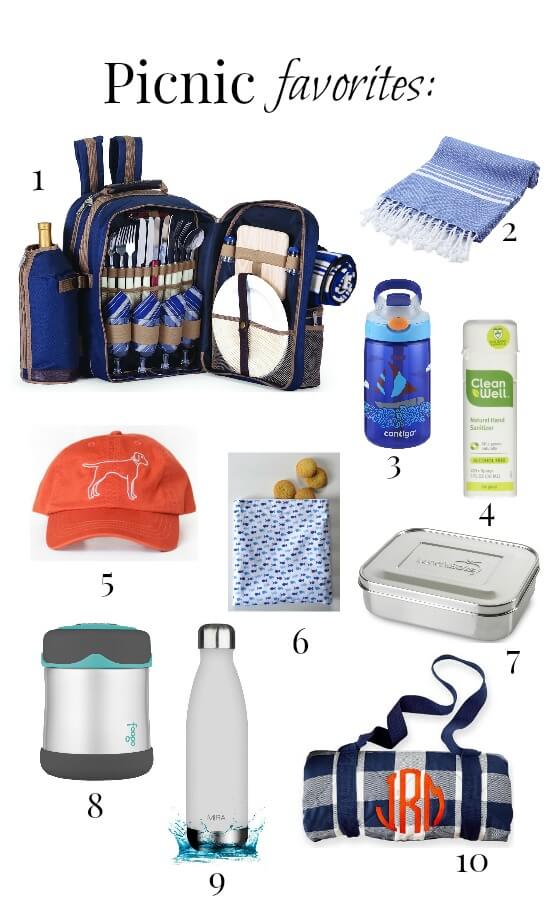 Picnic set:
I couldn't find the exact backpack that we have, but
this is
very close. I love that it has everything you need plus space for food (or wine). It is also a greener alternative to packing disposable plates and cutlery, which I like.
Blanke
t: We have a few that we use, but the turkish towels you see in the picture are always in the car. We use them for everything from beach towels to picnic and stroller blankets because they are soft, light weight and fold tightly to fit in a bag easily. We got ours while in Turkey, but I found some similar
here
. Or I adore t
his monogram
picnic blanket from Mark and Graham!
Reusable containers
: We use the stainless steel containers for JR's lunches as well as picnics all the time and they hold up well and work beautifully. I also love the little reusable sandwich and snack bags that you can find. The ones at
this Esty site
are adorable.
Water bottles:
We've tried so many! Our current faves are
this one
for JR and t
his one
for me (it's just like S'well, but half the price)
A good hat:
This one
is James Robert's favorite and since we're always getting asked where we got it, I wanted to share here.
Hand sanitizer:
Can't forget a little h
and sanitizer
for messes on the go.