For a couple of hours of effort, I couldn't be happier with the way my latest project turned out. Here's the before and after shot: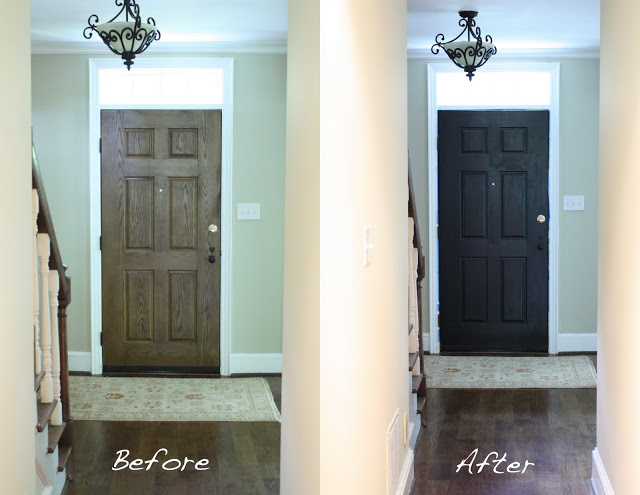 I'm loving the results so much that I'm working on the rest of the doors on the first floor; here is another one in progress: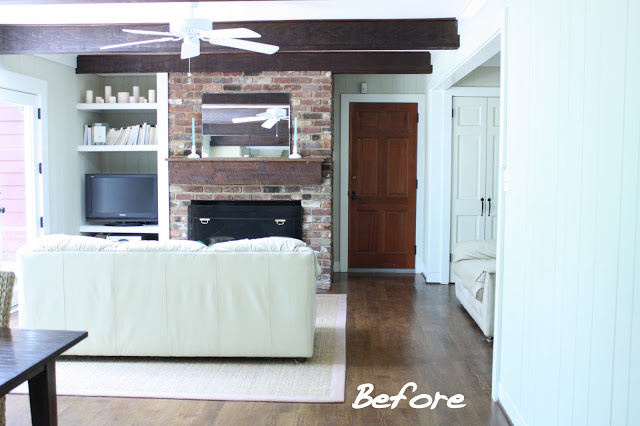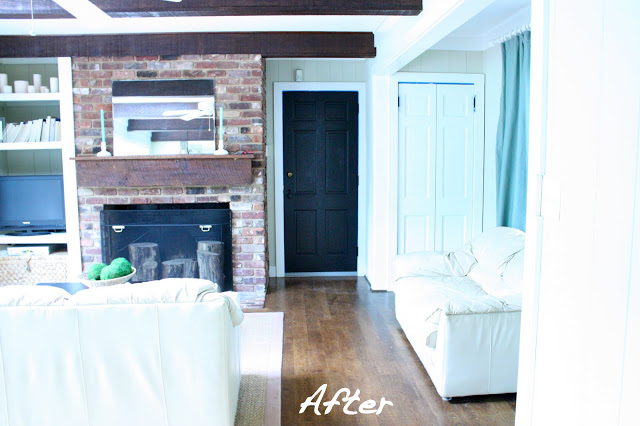 I did a lot of research about black paint before I started this project and ended up choosing to use a high gloss black from Mythic Paint which is a high-performance, eco-friendy paint. I was very happy with the results and even happier with the fact that this paint had virtually NO fumes. I would highly recommend Mythic Paint for the next project in your house. If you're interested in where you can purchase in your area click here.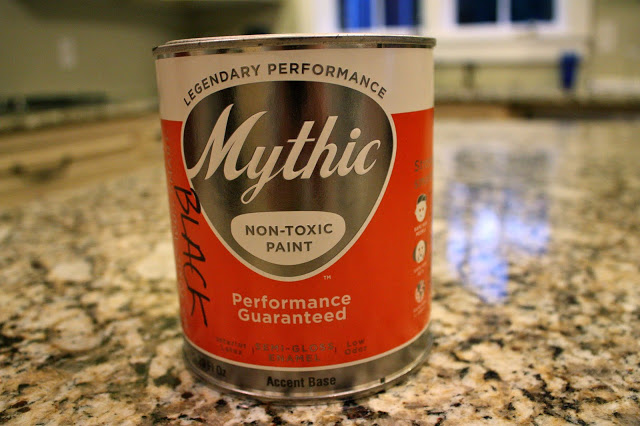 For my friends in Charlotte, you can purchase Mythic Paint at Hunter Paint. If you go, let Andy, the owner, know I sent you. Andy is very knowledgable about paint, but more specifically about eco-friendly paint and varnish products; I was so pleased with my conversation with him. I love to meet local small business owners who are marketing progressive green products. I would definitely recommend Hunter Paint if you are in the area.