I'm excited to introduce to you another friend with impeccable taste. I've been receiving reader request for men's fashion and styling and could think of no better person than my friend Alex to speak to that topic. Perhaps the most sartorially astute guy I know, Alex agreed to share his summer must haves and the best places around the Queen City to get the look.

Summer down South can only be accurately described with words like "sweltering," or "scorching" and sometimes even "unbearable." With all of the heat and humidity bearing down on one's summer plans, it is absolutely necessary that a man dresses in a manner that keeps him cool, while still managing to project a certain level of sophistication. Fabrics like linen and seersucker should be staples of any man's summer wardrobe; they offer versatility and are sure to keep one cool in even the hottest conditions. Of course, a man's choice of clothing will always be a matter of preference, but it is imperative that a he knows where to go to get them.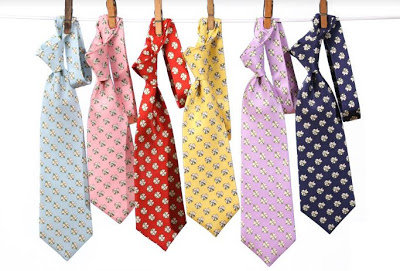 Below are two of my favorite spots in the Queen City where a man can find just about anything to suit him during the summer months…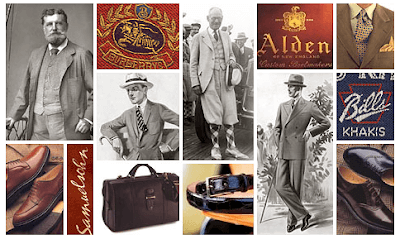 Fairclough & Co.
is located in historic Myers Park, and features some of the finest men's clothing available:
Southern Tide
polo shirts and shorts,
Southern Proper
ties,
Alden shoes
,
Bill's Khakis
, and a variety of custom suits and shirtings. Fairclough & Co. has a very knowledgeable and friendly staff (visit enough and they'll know you by name), with a unique custom clothing selection that "
reflects the classic lines of British hand tailoring, adapted to a more relaxed American style
."
Address:Fairclough & Co.
Paul Simon Co.
has locations in Myers Park and Southpark, respectively. This is another one of my favorites, where you can find a great selection of suits, shirts, and shoes, as well as custom clothing from Hickey Freeman and Peter Millar. Paul Simon Co. also features a very knowledgeable and friendly staff who are always eager to assist you.
Address:


Myers Park
Paul Simon Co.
1027 Providence Road
Charlotte, NC 28207
South Park
Paul Simon Co.
4300 Sharon Road
Charlotte, NC 28211