Life seems to be racing these days. Between Mat traveling a lot for work, welcoming visitors to town, our trip to Paris and the general busyness that comes with caring for toddler I feel like March and April have gone by in the blink of an eye.
Earlier this month, I had some complications with pregnancy that left me feeling rather uncomfortable and overwhelmed. Baby is doing wonderfully which is what is most important. But I would have been lost without the support of the women in my life these past weeks (near and far). I'm such a private person that I find it difficult to admit when I'm having a hard time, but I share this to really encourage other women out there, especially those who are pregnant, to let other's know when things get tough. Pregnancy is a beautiful and complicated journey that is I've come to appreciate is best taken with others.
I was especially grateful for a baby sprinkle that my friends threw last weekend. It was the perfect opportunity to really reflect and appreciate the tremendous excitement that is building for this new baby.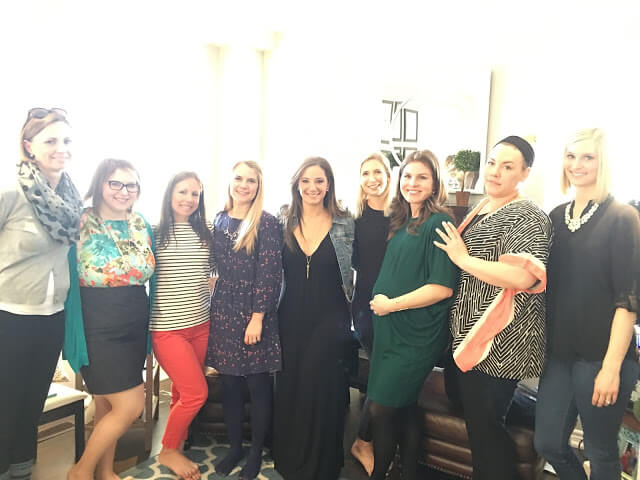 When I moved to Canada a little over a year ago, I couldn't have imagined meeting a group of women who are as supportive and uplifting as the one's I've been lucky to connect with here. I was so touched that they wanted to take the afternoon to help me celebrate. It was such a heartwarming occasion and one that I won't forget!
My Mom was able to make the trip to Toronto to join me and I was so grateful to have her here. The weather even cooperated enough to go without a jacket!
see it here
if you want a laugh too. A special thanks to my husband who made the video- it's such a treasure!