First of all, thanks for all the warm wishes on our announcement last week. We are beyond excited! It feels like our circle of friends is in a baby boom; so many of my girlfriends are expecting too. And since I can't be there to toast them in person, I'm sending my best electronic version... Cheers, friends!
Pregnant or not, every gal deserves a delicious drink during the holidays. And this fits the bill perfectly. I hope this will inspire you to get in the holiday spirit, without the spirits.
The recipes will follow below, however, a few important mixing notes:
This twist on the classic Moscow mule is especially enjoyable in a it's namesake barware, but by no means required.
Do your best to hunt down ginger beer versus ginger ale; the taste is paramount to the success of your mule. I used Fever Tree brand, but Bundaberg would also be delicious.
If you've never sugared a cranberry, what are you waiting for? They are a star ingredient in this concoction, but are equally tasty on their own.
I couldn't find it, but would wager that crushed ice (I'm thinking sonic style) would take this to the next level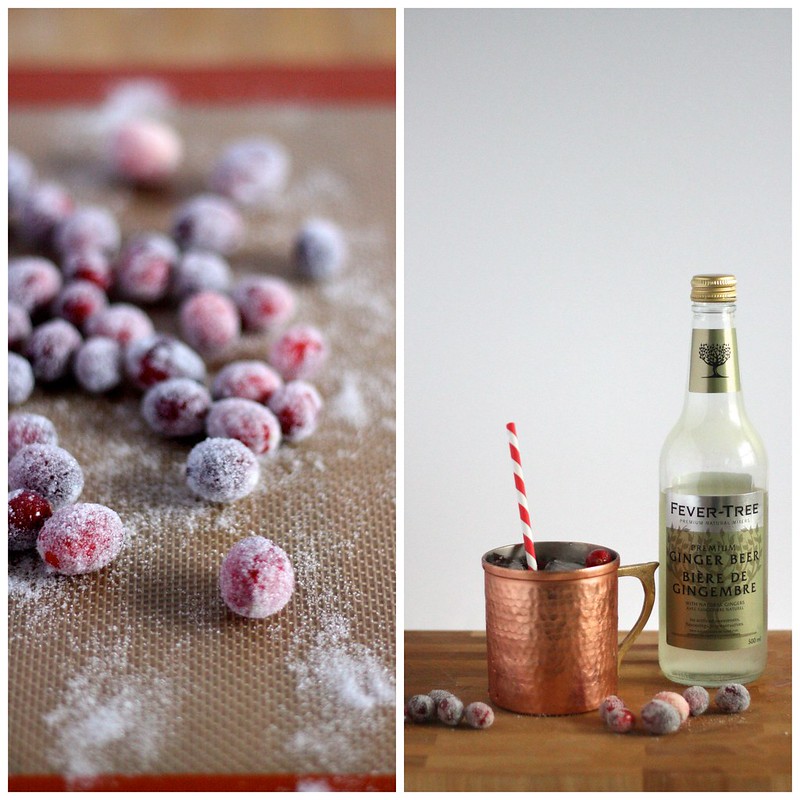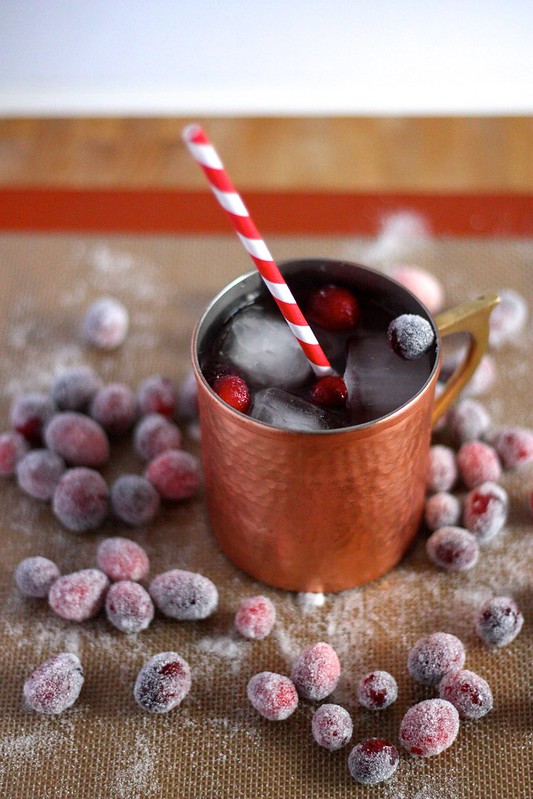 Holiday Mule Mocktail Recipe:
Ingredients:
5 oz ginger beer
2 oz cranberry juice
splash of lime
sugared cranberries for garnish (recipe below)
Instructions:
Mix ingredients over ice and garnish as desired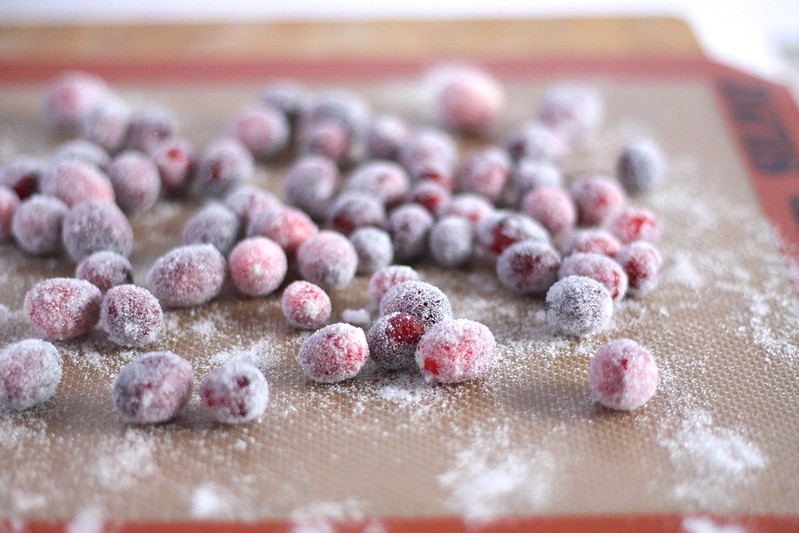 Sugared Cranberries Recipe:
Ingredients:
1 cup water
2 cups sugar divided
1 cup fresh cranberries
(easily double this recipe for more!)
Instructions:
1) Make a simple syrup with 1 cup water and 1 cup sugar (lightly simmer them together until sugar dissolves taking care to not boil or over heat the mixture)
2) Pour the syrup mixture over the cranberries in a bowl and let them soak until they reach room temperature
3)Once room temp, cover and refrigerate overnight
4) Remove cranberries from syrup with a slotted spoon (you can reserve the liquid to sweeten other drinks)
5) Pat the cranberries dry; they should be slightly tacky
6) Roll cranberries in a bowl of sugar. I found it most successful to do two or three at a time to get an even coat
7) Let the cranberries in sugar set on a wire rack or silpat for at least an hour, then enjoy!