I will always have a soft spot for smocked children's clothing. It is just the cutest. But now that James Robert is getting a bit older (2.5) I know I need to move on. That and Canadians don't seem to understand the whole smocked/monogrammed clothing thing... I got some really funny comments last year when we arrived.

That being said, I still have a ball picking out little boys clothes!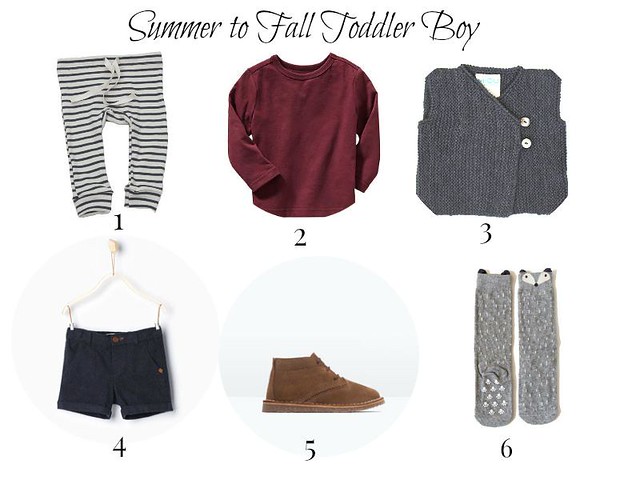 -it's all about the neutrals for both myself and James Robert's clothes
-I'm drawn to a more simplified system of dressing. Everything can mix and match allowing him the ability to help pick and dress himself.
-I'd like to add a few good quality items that allow layering into winter and add a timeless quality
-Shorts in substantial fabrics with knee socks and desert boots have to be one of the most adorable looks for boys