We treasure reading time in our family. Happily, James Robert has always enjoyed books. We visit the library almost weekly and he never tires of it. I find myself seeking children's book recommendations from all my friends and love learning what other mom bloggers have on their shelves.
Over the past couple of years, I've loved adding to our home library of children's books. I hope you'll enjoy hearing about some of our favorites as part of a book series here on blog.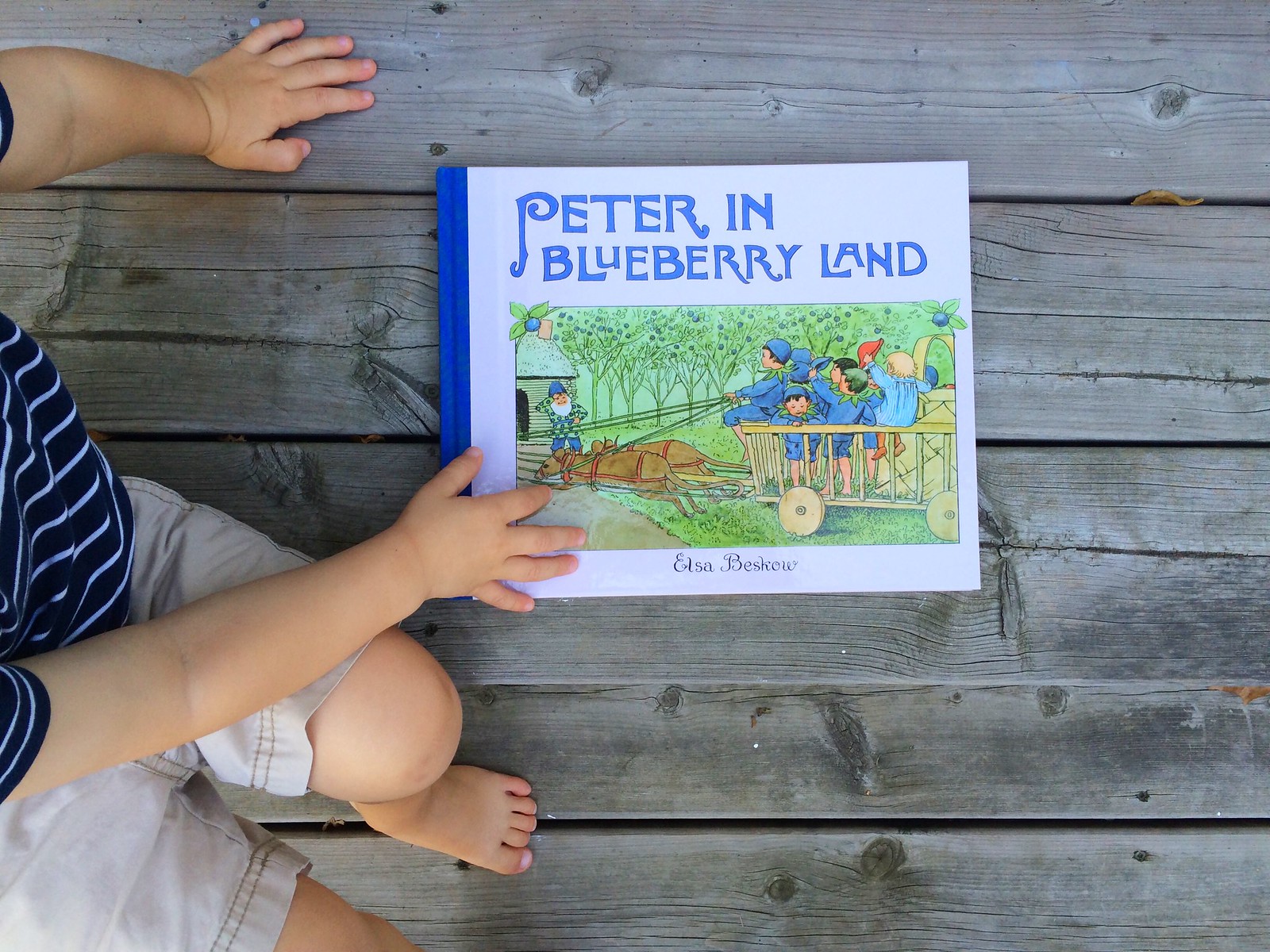 Peter in Blueberry Land
is a special book we received as a gift from James Robert's Great Aunt and Uncle when they returned from a trip to Sweden. Elsa Beskow is a famous Swedish children's author that has a collection of works that are also in English.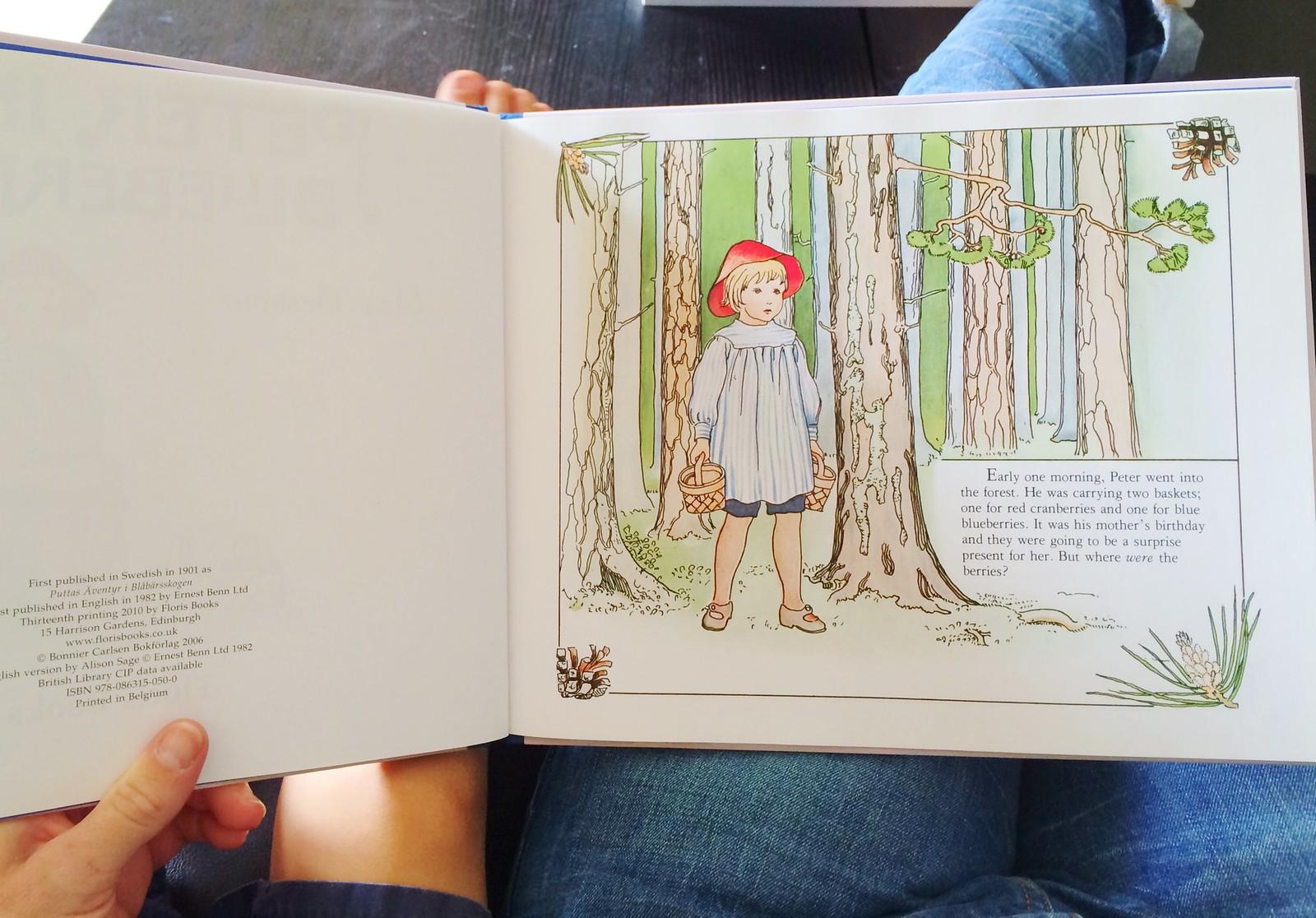 It's a tale of whimsy and adventure as Peter tries to collect berries for his mother's birthday. When The King Of Blueberry Land shrinks Peter, all matter of wildlife and fauna become seen through new eyes which is such a delight for a little reader!
The illustrations and classic story telling make this book one that we reach for time and again.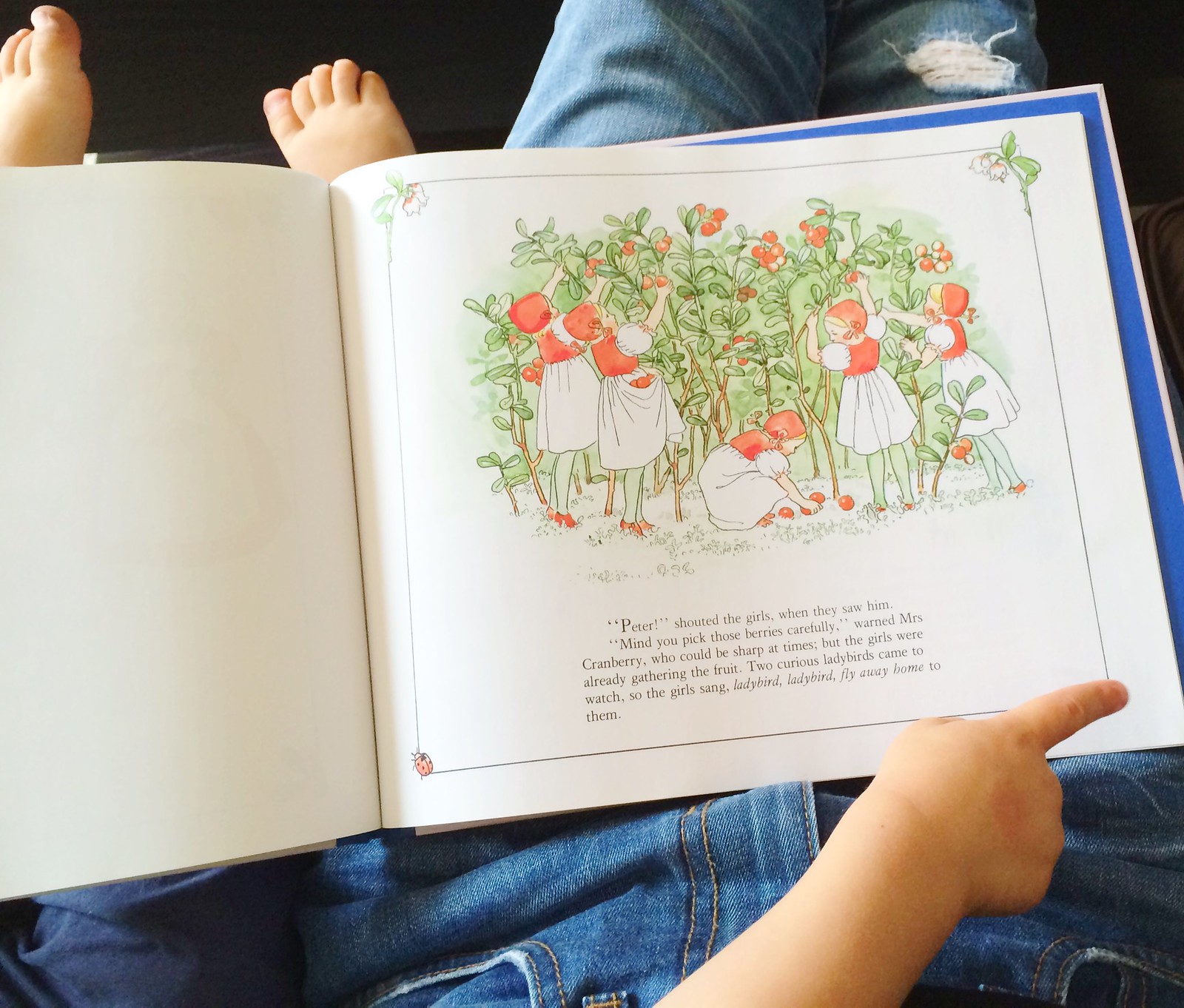 What are some of your favorite children's books lately?