TGIF. After my first week back at work, I couldn't be happier that it is Friday. I am more than excited to spend an entire day snuggling with my little guy. Wishing you a wonderful weekend too!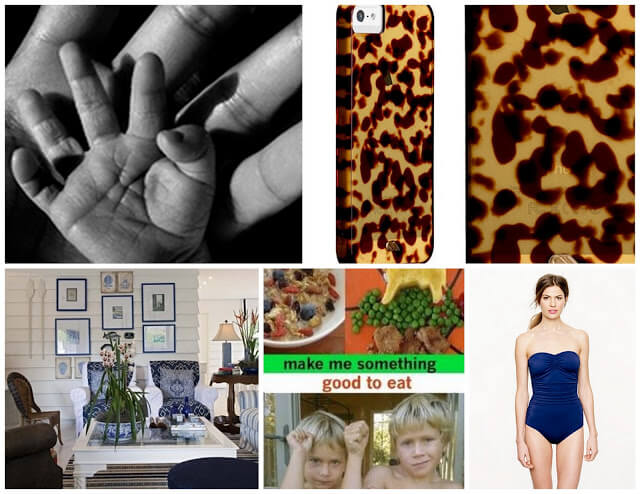 -
This article
from Parents who put their kids first is a tear jerker and a must read for anyone with kids or hopes to have them in the future
- I received
Tamra Davis' cookbook
for my birthday and I'm looking forward to reading and planning from her recipes. I have loved everything I ever made from her
cooking show
.
-After shattering my iphone glass last week, I'm on the hunt for a case. I like
this one
, but am not sure where else to look, any suggestions?
-I have been working to decorate our sunroom and I swear I'll share some before and after pictures soon.
This space
was a huge inspiration
-And last night I ordered
this suit
from JCrew in hopes it will be a good post-baby option. 30% off right now with the code THEBEST. What other suits should I check out?