It's hard to believe that it has been three months since this little man came into my life. I think this month has been my favorite so far... am I allowed to say that every month?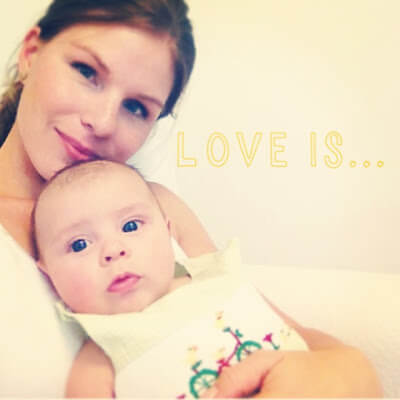 James Robert's personality has come to life and everyday he is discovering something new. It is incredible to see his transformation and to have him smile and laugh at us.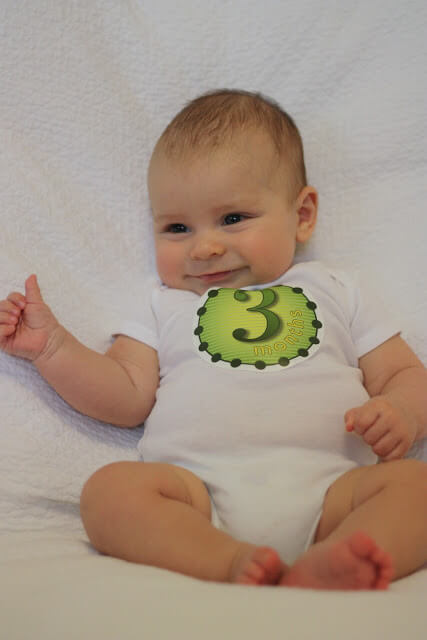 I did a three month update over on
our family blog
and here is a list of some of the baby items that I especially loved from that past couple weeks: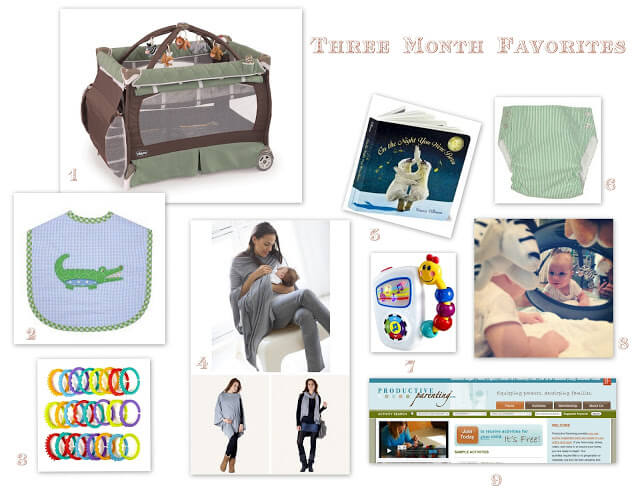 1)
Our pack'n play
has a play mat that is detachable and a mobile that keeps JR totally occupied
2) Bibs are necessity these days with the extra drool and spit up; this one from Three Martha's is a favorite
3) Lots of links has so many different functions; right now I use them to create mobiles with different items
4) As we are getting out and about more, I have had to nurse on the go a few times. I LOVE this nursing shawl that doubles and a cape, swaddle blanket and scarf. It is made of the softest bamboo.
5) We read this book before naps and bed; the message is so sweet
6) Our
Beaufort
Bonnet
britches
are a hot weather staple and so adorable
7) This little toy has stopped many meltdowns
8) Mirrors are a favorite
9) I love getting the free emails from productive parenting with fun playtime activities tailored to James Robert's age.