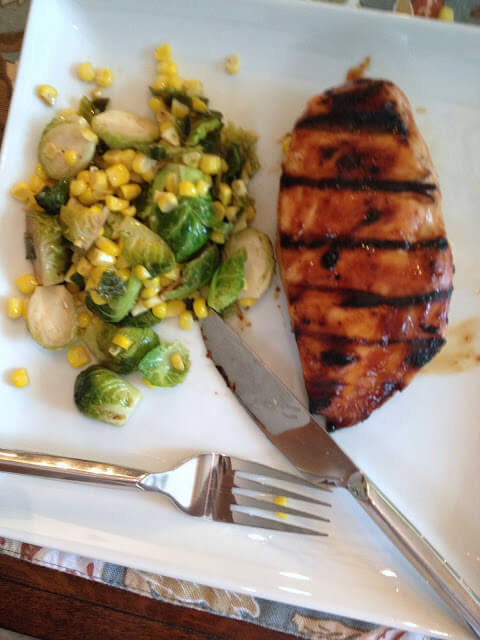 Summer boasts the best foods. The veggie pairing of brussels sprouts and corn tossed with a kick of cayenne and lemon prove it. So easy, so healthy and so delicious I'll be making it all summer. Since it sounds like many of you are also seeking easy weeknight fixins, I thought I would share.
Summer Brussels Sprouts and Corn Side
(adapted
from
)
Ingredients:
1 lbs of brussels sprouts cut in half
2 stalks of corn (cut corn off stalk)
olive oil
juice of 1 small lemon
cayenne pepper
garlic powder
S&P
Directions:
In a large pan, heat olive oil and add brussels sprouts. Sprinkle with lemon juice, a pinch of cayenne, garlic powder and S&P to taste.
Once the sprouts have become nice and golden (about 10 minutes) add fresh corn to pan add any more flavoring to taste and cook for another couple of minutes until the corn is warm.
Server warm!