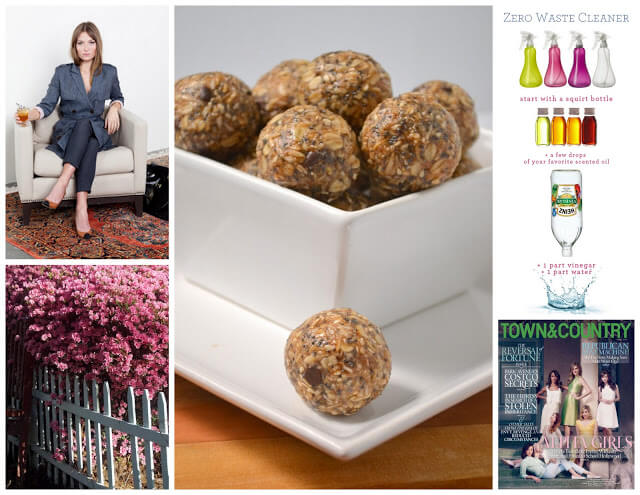 Happy Friday dolls! We have another busy weekend coming up with lots of house projects to accomplish...we're making a lot of progress so hopefully pictures are soon to follow. I'm hoping to squeeze in the following:
Enjoy the azaleas that are starting to bloom; it is a magical time in the south
Channel the looks from Emerson Fry's new collection- how gorgeous are the clothes and model?!
Try a new healthy snack. This recipe for energy bites sounds great
Mix up more all-puropose cleaner. Spring cleaning is easier and greener with this formula; check out One Brooklyn Modern for a fantastic list of zero waste ideas
Tuck into the newest Town & Country
Wishing you a wonderful weekend!!