Looking for a fresh dose of inspiration? Aren't we all at this time of year? The following roundup of blogs are an inspirational collection of ladies that have me excited to tackle my resolution list.
Design/ Interiors:
I got hooked on the blog,
Haute Indoor Couture
, when I saw Elizabeth's
apartment tour
- I could literally move.right.in. I've become a regular visitor because of her fun demeanor and clear passion for what she does. Oh, and did I mention she is a dog lover? I mean the girl has a room in her home for Henry. LOVE. Her site inspires me to wait for the perfect piece and go for a black/white/natural palate.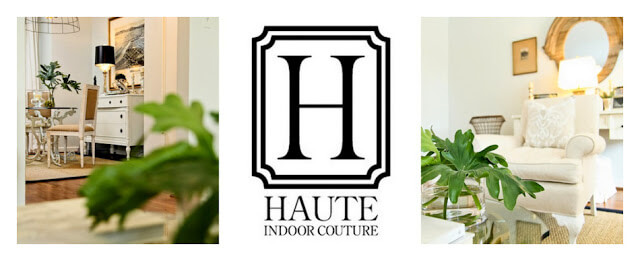 Healthy Living
I'm not sure how I didn't know about this sooner, but one of my favorite yoga instructors,
Jennifer Decurtins
, is also a blogger at
Peanut Butter Runner
. Jen blogs about fitness, food and life. Just like in class, she manages to challenge and motivate you to be a better you.

Parties and Entertaining:
The team over at
Camille Styles
is infamous in blogland. But if you haven't checked out their blog lately, it is worth a return visit. Camille has knocked it out of the park lately with her New Years brunch and DIY tutorials. I'm inspired to appreciate the pretty things in life and plan a fun get together with friends.

Foodie:
Angela from
Oh She Glows
almost had me in tears reading her
about me page
. Yes, she authors a vegan cooking blog, but her perspective provides so much more. With a tagline like, "glow from the inside out", it's little surprise that I clicked well into her archives. I'm inspired to eat more veggies and harness my own passion for the kitchen.

Photography:
The day I stumbled upon
Katie's photography blog
, I was blown away. Not only because I adore the way she captures life from behind the lens, but because she is a sorority sister of mine and I had NO idea how talented she is. I love following along as she captures weddings, babies, engagements and life. She inspired me to get clicking.

Do share, what other sites are inspiring you lately?