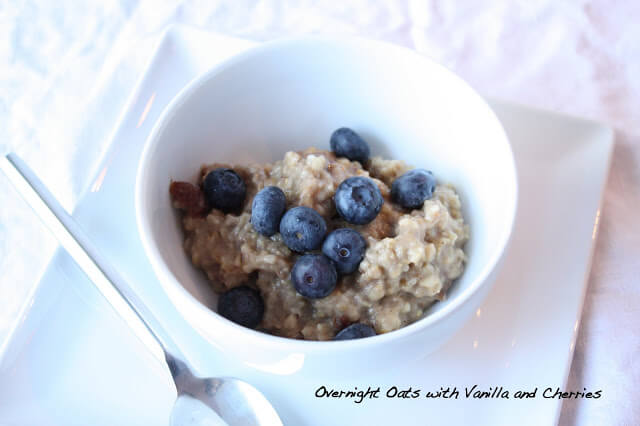 This recipe is the best alarm clock you'll ever set. Before you go to bed, add the ingredients to your slow cooker and then wake up to the smell of warm vanilla perfuming the house. It is a hearty, healthy way to start the day.
Overnight Vanilla Oats with Cherries Recipe:
Ingredients:
4 cups of vanilla-flavored soy milk**
4 cups of water
1 ¾ cups of steel-cut oats (or old fashion rolled oats)
½ cup dried cherries
½ cup of pure maple syrup
½ teaspoon of salt
¼ teaspoon of allspice
Toppings:
Blueberries, chopped pecans or sliced banana

Directions:
1)
Lightly grease slow cooker
2)
Combine milk, water, oats, cherries, syrup, salt and allspice
3)
Cover and cook on low for 8 hours over night (or high for 2-4 hours, depending on the heat of your slow cooker)
4)
Add additional water to reach desired thickness if needed, stir and then serve with your choice of toppings
**Note: using soy or almond milk will work better in this recipe than traditional milk because they can stand up to high temperatures and prolonged cooking.