Tomorrow before sunrise we are packing up the car,
pup
in tow, and headed to Northern Michigan (yes, it will be a
long
drive from Charlotte to Leland...but we couldn't be more excited!)
(I can't remember where I found the above wedding invite but I saved it because it sums up so many of things I love about the are )
Northern Michigan is a special place for my husband's family because they have summered there for generations. I feel very luck to be part of the tradition!
The picture below was taken at
Sleeping Bear Dunes
years ago and is still one of my most cherished memories.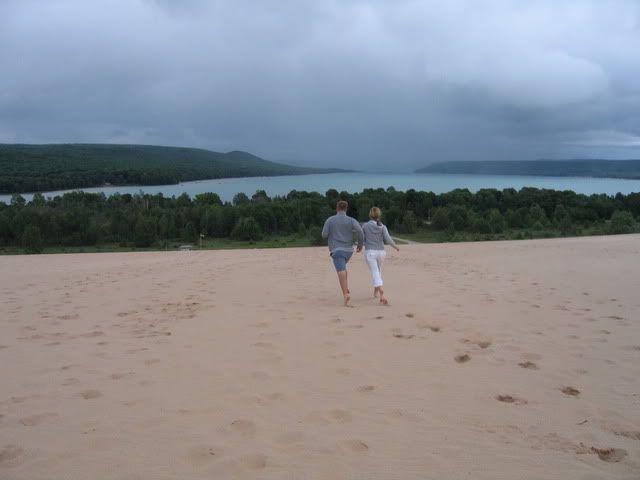 The surrounding area is SO beautiful.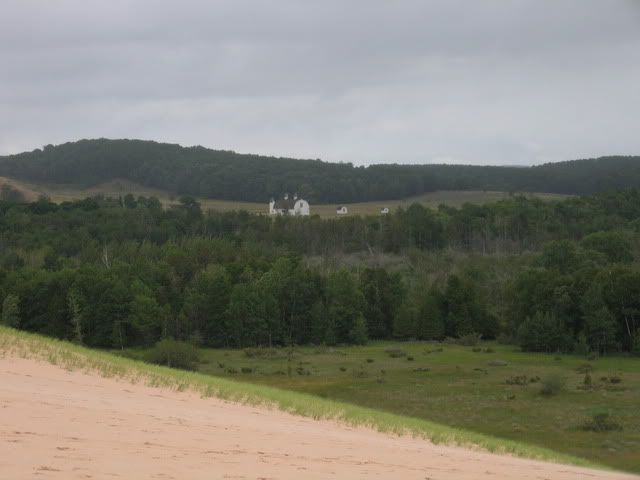 Time seems to slowdown Up North and the wonderment of summer becomes the full focus. I can't wait to eat ripe cherries, go sailing, and ride bikes to the beach! See you in a week!!