Perhaps it is the heat, but I'm drawn to the icy blue hue of these feminine tops.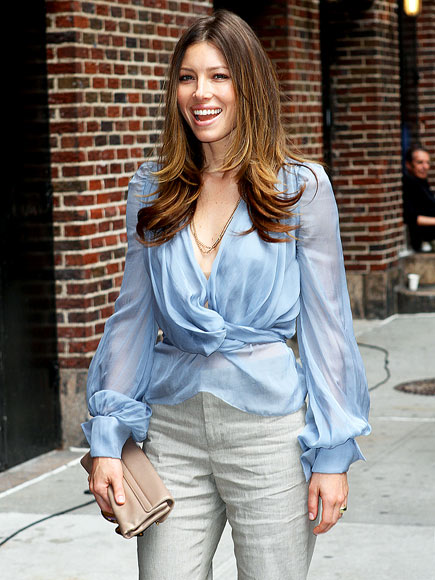 Jessica Beil always looks great but this look especially stands out. I'm in love with each individual element of this ensemble.
I'm also enthralled with Erin Fetherston's spring collection which featured this color. The above look is something I would dream to wear.