Another soggy, grey day reminded me of an interior that I fell in love with a while back that maximizes this muted tone.
Amongst many things, the use of grey in this apartment really appeals to me.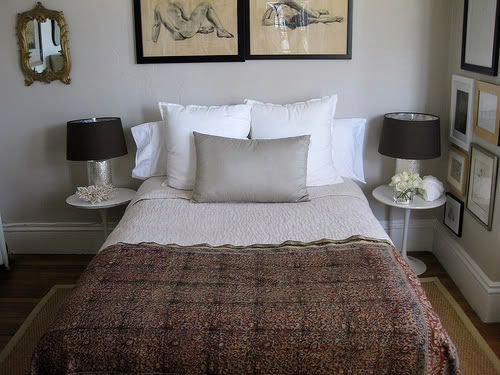 I love the layered effect created by combining new and old elements; it seems that the owner has an uncanny knack for editing thrifted finds to perfectly suit the his aesthetic.
I'm drawn to both the masculine and zen quality of this space- perfect for a rainy day, non?