Suzanne Dimma's
wedding
proves once and for all that the term ghost chair is a giant misnomer. Although its name implies a blend-into-the-background personality, "clearly" [pun intended] they steal the show.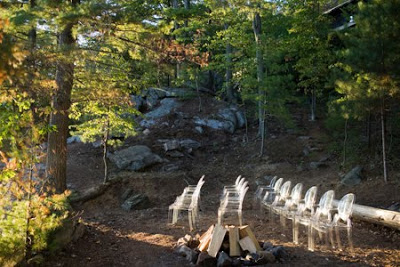 As editor-in-chief for
Canadian House & Home
, Suzanne is a master of juxtaposing aesthetics. Her wedding was a great example; opposites do attract when you accessorize a rustic environment with sophisticated details.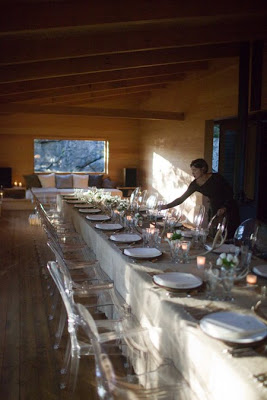 P.S. How beautiful is this dreamy images of her?