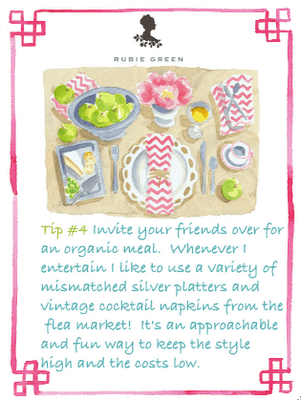 If you live in or near NYC, be sure to try and score tickets to what is sure to be an awesome event.
Ruby Press
and Michelle Adam's (of
Rubie Green
and
Lonny
fame) are hosting an eco-soiree at
Calypso Home
. The girls will be dishing about eco-friendly entertaining and I'm sure there will be lots of great goodies. I'm seriously bummed I dont live a bit closer, this is my idea of a perfect event!!