Over the past year, I've been trying to trade in my old beauty products for more natural eco-alternatives. One of the hardest to replace was my beloved
Beauty Booster Serum
from Trish McEvoy.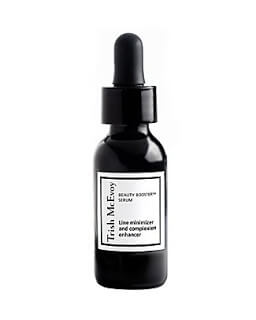 I searched long and hard to find an organic and natural alternative that I feel does the job just as well-- and I have.
Serumdipity
from Marie-Veronique Organics is my new favorite product. I use it as a moisturizer because it is hydrating, brightening and plumping all in one. It can also be pressed into the skin after you've put makeup on to diminish a powdery look and make everything look flawless and fresh.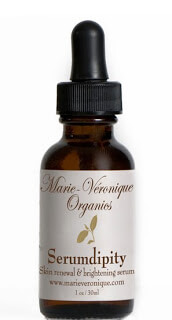 Marie-Veronique Organics
is a line of beautiful and natural products that are effective without using harsh chemicals. And with ingredients like green tea, honeysuckle and elderberry the product smells as good as it performs. To make sure I wasn't biased, I recently had a friend give it a try and she loved it too! For a shopping guide to their extensive line, check out Marie-Veronique Organics
here
.