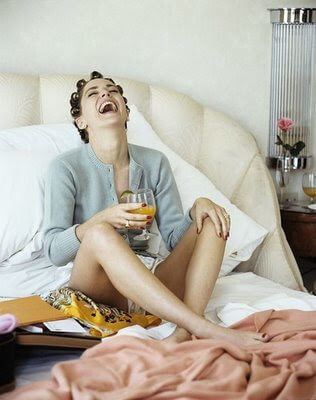 Thanks to the wonders of blogger, I was able to write this post in advance. My hope is that when this goes live, I will resemble the image above- giddy with delight, mimosa in hand, gabbing with my nearest and dearest and getting my hair done for the big event!
A heartfelt thank you to readers of Pink to Green for your warmhearted comments on all of my wedding posts; I am so happy that I could share the details with you. Although you are not official guests, I wanted you to make sure you got a piece of the action. Please enjoy the following compilation of tunes that we will be giving out as a favor.
This iMix
is a collection of our favorite New Zealand music that we hope will bring a smile to your face as it does ours!!
{image via
Absolutely Beautiful Things
}