Linda Laudermilk
coined the phrase eco-luxury among many other accomplishments. It is this phrase that most aptly describes the blend of her natural yet high fashion collection of beautiful clothes.
Her story is one of enviable philanthropic motivation and enviable talent. While reaching the pinnacle of fashion success at Fashion Week, Linda felt that she wanted more- fashion with purpose. This was the birth of her interest in creating garments made of sustainable materials and with environmentally friendly practices.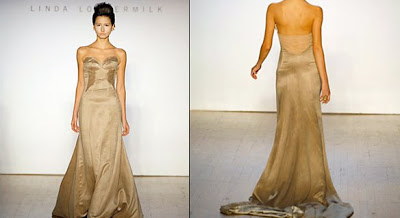 Not surprisingly, Linda draws inspiration from nature, calling it the, "original punk". And although her designs have a noticeable edge, they have a heart of green that transcends trends.