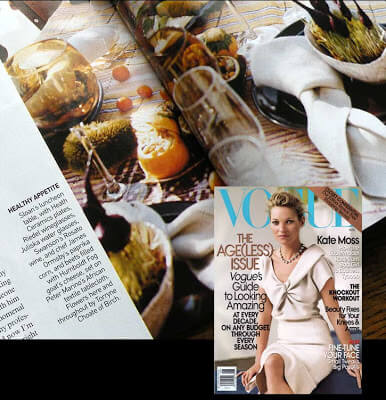 For years, Vogue has been a source of inspiration for me, which is why I was so happy to read their feature on Sloan Barnett in the August 2008 issue called Green Acres.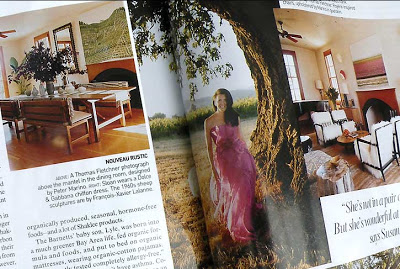 Her northern California home and her lifestyle reflect an eco-chic sensibility that is both purposeful and beautiful. After her first son was diagnosed with asthma, she found research linking conventional cleaning products and rates of asthma in children. Subsequently, her family has embraced a greener way of life:
-Environmentally friendly, toxin free cleaning products by
Shaklee

-Everything they eat is grown within 100 miles of their home
-Dresses her kids in organic cotton clothing
Its inspiring to see such a stylish, successful woman living her life in a green, eco-friendly manner; her book titled
Green Goes with Everything: Simple Steps to a Healthier Life and Cleaner Planet
is another one to add to my reading list!
Thank you Vogue for a feature that shows that green is gorgeous.