We've been enjoying our annual trip to Northern Michigan with our extended family this week. There are twenty of us (eight kids) and three dogs all in tow! This year, James Robert has been enthralled with the lake and spent hours playing and splashing with his cousins. It's really a sweet to see another generation enjoy this special place. Tommy is the youngest cousin and getting so much love from all of the bigger kids.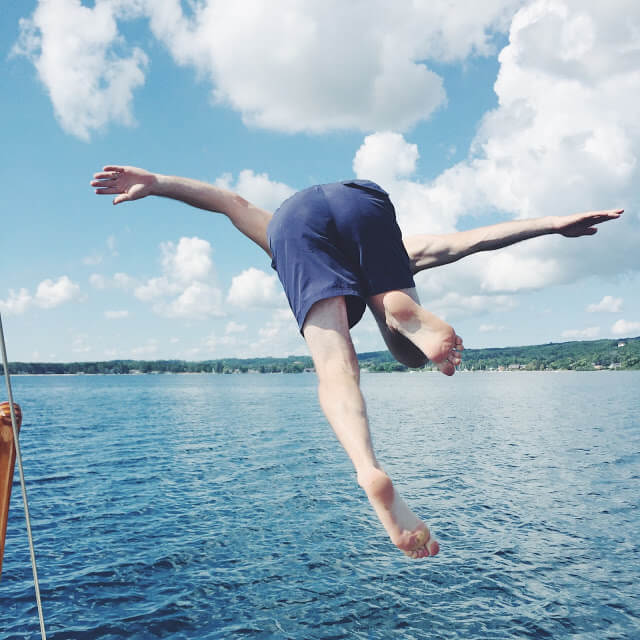 Reading:
Lately, I've been reading baby books, most notably
Colic Solved
as we try to help Tommy feel better.
Listening:
I've been listening to
In the Garden of Beasts
on Audible when I wake up to nurse Tommy; it's non-fiction and very compelling.
Eating:
We've been on a sweet potato kick. This sweet potato hummus is better than any store bought we've tried. And I have been loving these sweet potato breakfast bowls as a very satisfying start to the day that is healthy and dairy/grain free.
Playing:
These water balloons are such a hit; the kids couldn't get enough of them this week!
Coveting:
I am amazed at so many baby items that have changed over the last 3 years. That or my taste has changed dramatically. I'm not going to replace all my old stuff, but if I could, I would buy the Baby Bjorn seat (so much better looking and practical since it folds) and I have been hearing such wonderful things about the DockaTot that I would love to try that too.
Watching:
I'm SO excited to move back to the US so I get all of the TV shows I want to watch this fall. But in the meantime, thank goodness for Netflix. I finally watched
Out of Africa
(such a classic) and it was beautiful. I can see why it has been so well loved.
Loving:
Instagram Stories are so fun; I feel like it's bringing such a candid and real aspect to that platform and I can't get enough. Also, I'm loving this wave spray; it smells fantastic!