August in Northern Michigan is the perfect bookend to summer. The tradition of gathering at the lake each summer with our extended family was made even more special this summer as Thomas was introduced to the bunch.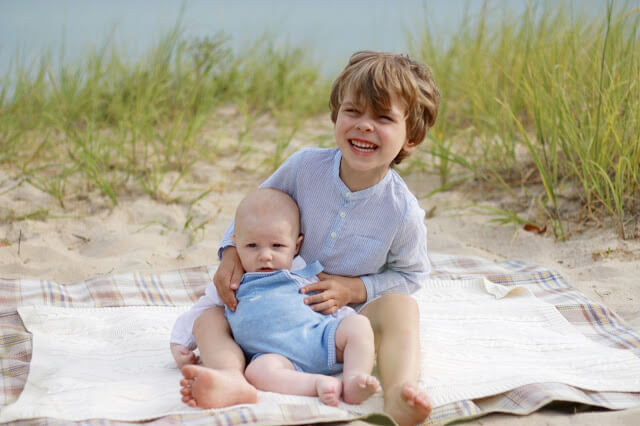 Of the many things we enjoy about Northern Michigan, there is a beach close to our family's home that has been the highlight of family memories for decades. I have been taking a picture of James Robert in the same spot every year since he was born; I was so sentimental about taking both boys there for the first year of pictures with two!
To get a toddler and a baby to look at the camera was challenging, but boy will I treasure these pictures as the first in the series of both of my babies.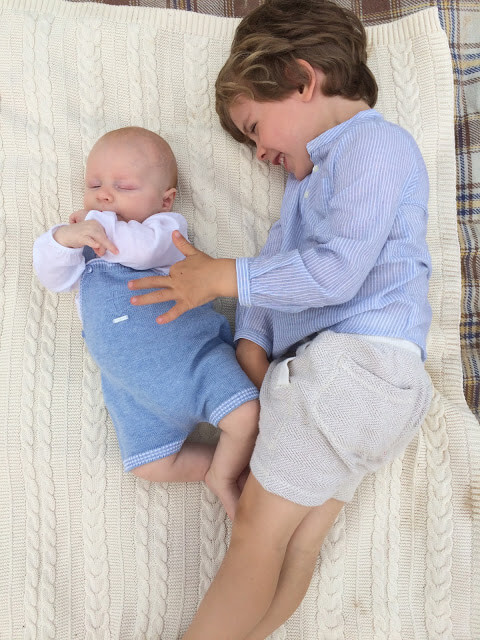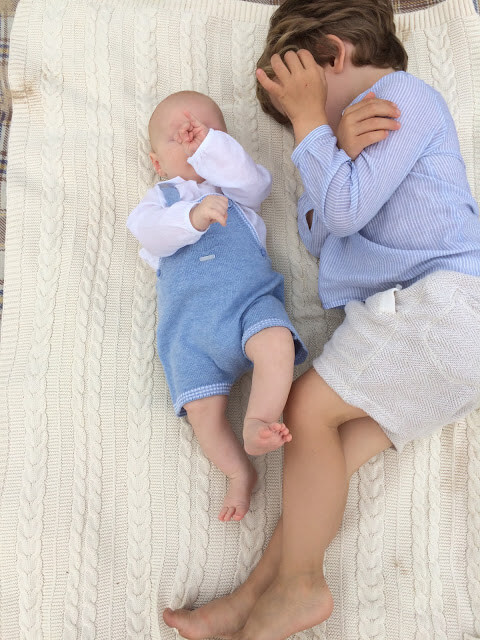 As soon as I snapped about 10 photos of the two of them, James Robert bounded down the beach to run in the water and throw rocks. I sat nursing Thomas and took did my best to soak in the memories.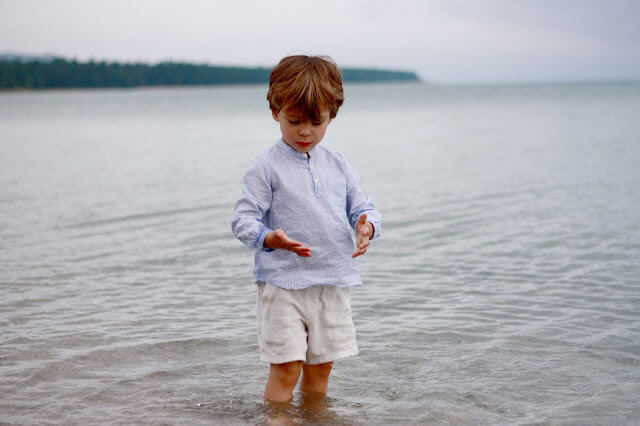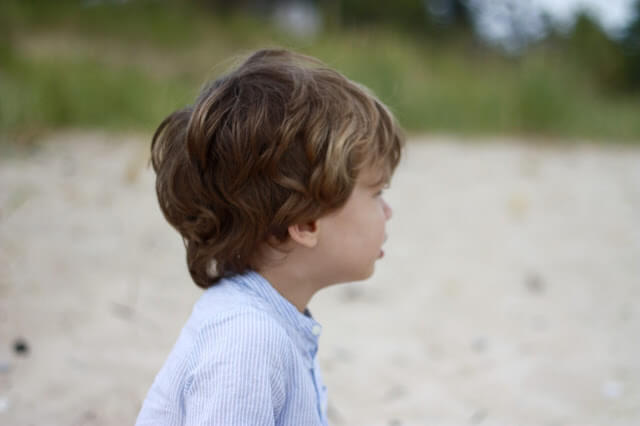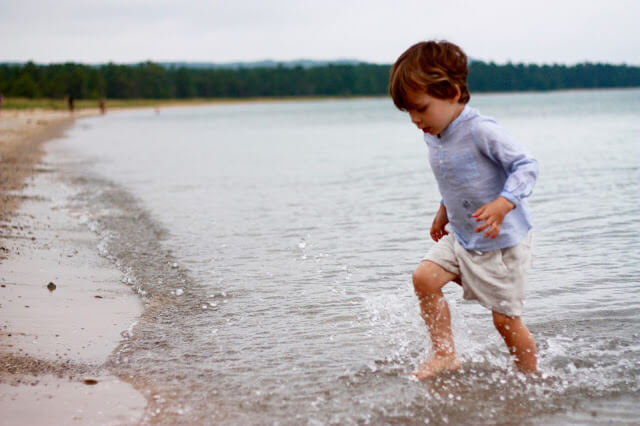 P.S. It's so fun to look back at the other pictures in this series over on our family blog, here, here