This chicken salad was a happy accident in experimentation. Summer has revived my cooking enthusiasm which got me playing with one of our go-to meals this time of year. I discovered the combination of dill, shallot and tart dried cranberries are wonderful!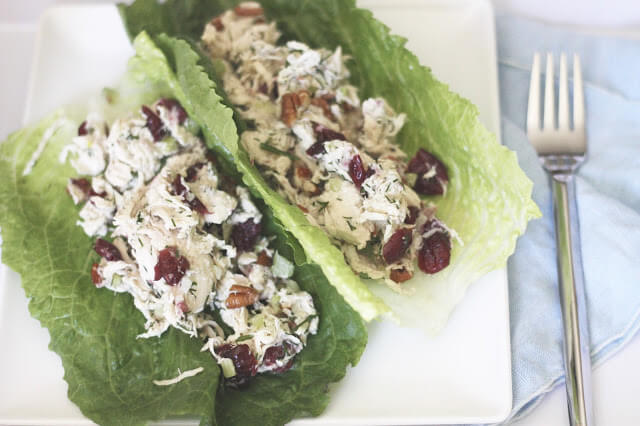 One bite and Mat urged me to write it down. Otherwise, I'm prone forget how to recreate. The good news is that chicken salad, in almost all permutations, is delicious; feel free to use what I've listed below or ad lib a bit. We've been serving ours in lettuce boats, but it's equally good in a traditional sandwich or croissant! As noted below, I like to use poached chicken breasts versus rotisserie to cut back on the sodium, but both are great. Here are guidelines for our new favorite variation: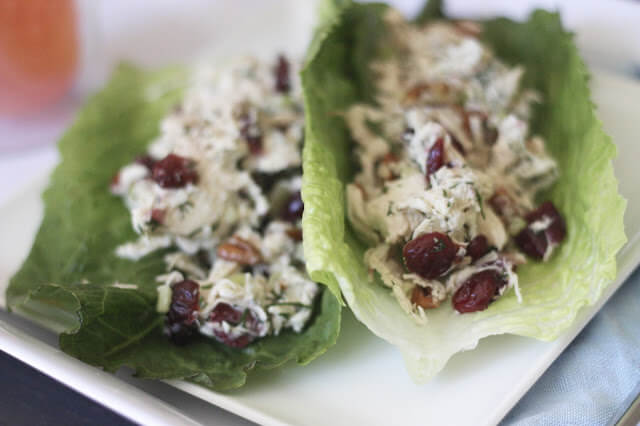 Summer Chicken Salad:
Ingredients:
2-3 chicken breasts (or rotisserie chicken)
1 bay leaf
2-3 tablespoons of dill, chopped
1/4 cup of mayo
1 shallot diced
1/4 cup toasted pecans, chopped
1/4 cup dried cranberries or cherries
salt and pepper
Directions:
1) Boil the chicken breast for about 20 minutes with a bay leaf and a pinch of salt. When cooled, shred into desired pieces.
2) Add in the remaining ingredients and mix well.