At 38 weeks pregnant, I feel a bit like a ticking time bomb. I can't leave my house without having a conversation with a store clerk or friends about time: "any day now", "how much time left?", "where did the time go?".

There isn't anything like having a baby to make you nostalgic and revel at the passing of time. How quickly yet slowly these months have gone by. Mat and I have found ourselves reminiscing about time in a way that only parents do.
So the last few weekends, we've made the most of every minute. One of the memories I'll always cherish from this season was from our recent visit to Sugar Beach in Toronto. It has been on my TO bucket list since moving here and we finally had nice enough weather to enjoy it.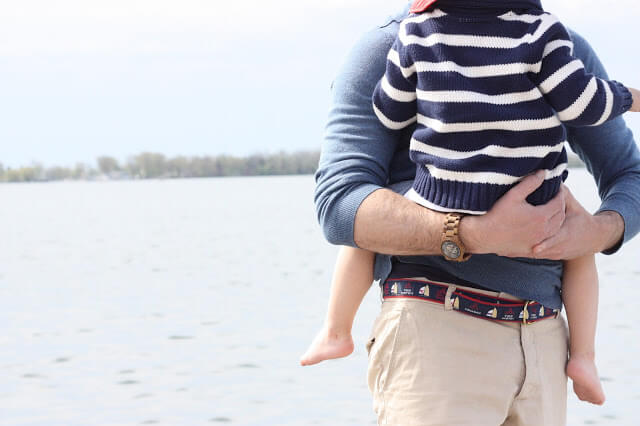 The beach is small and smack dab in the middle of the city. But the pink umbrellas and sand were enough to feel like we'd been transported. As Mat and James Robert peered over the edge of the water I observed them with pure delight. I watched as they discussed the planes and boats and clouds; it was a simple exchange, but prominently showed how much they enjoy spending time together. As I watched, I felt a deep sense of gratitude for these boys. The moment was bigger than the minutes that passed by peacefully in this fashion.
With Father's Day around the corner, I'm ecstatic to have the opportunity to collaborate with JORD wood watches as the perfect unique Father's Day gift idea.
Their watches are timeless and classic, but also innovative and eco conscious which mirror Mat's sensibility perfectly. JORD's beautiful watches are made of wood (most of which comes from furniture remnants) and boast creative details (like a clear face to see the gears in full view). I love that they are made in the USA. I can't think of a better Father's Day gift than a wrist watch for the man who reminds me everyday that our time is to be savored.
As he becomes a Father for the second time, this unique gift will be a token to remember how much time has passed but also as a reminder of making that time count.
These photos from some of our last weekends together as a family of three will always be a precious memories. The way Fatherhood brings light into Mat's eyes. The loving exchanges shared by Father and son. And the time spent together being the best gift of all.
**********************************************
GIVEAWAY:
Thank you again to JORD for the opportunity to collaborate. They have so many beautiful wooden watches for both Women and Men. It was hard to pick one of the Men's watches out for Mat, but the Dover Series Koa & Black really caught his eye.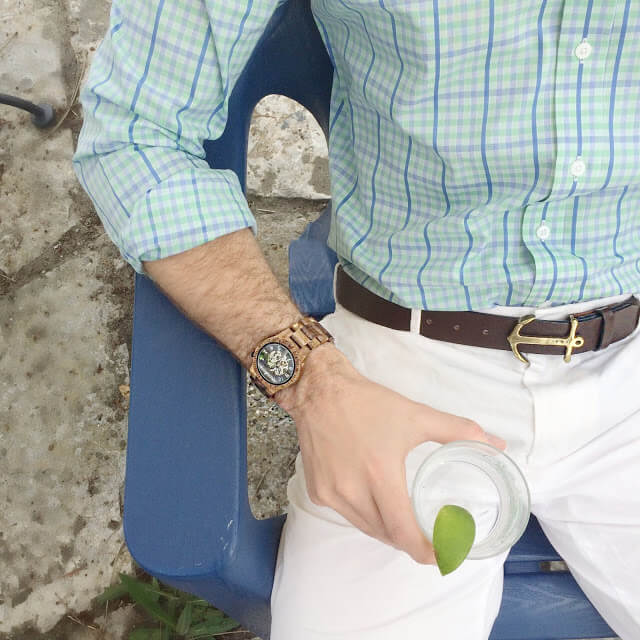 It's light weight which he appreciates and works well for casual or business settings.

The watch came pre-sized based on his measurements in a keepsake box perfect for gift-giving.
As a bonus, everyone who enters (excluding the winner) will receive a $20 e-gift card that can be applied to any watch on the website.
*a special thanks to JORD for gifting us a watch in exchange for this post. All opinions are my own. No additional compensation was received.