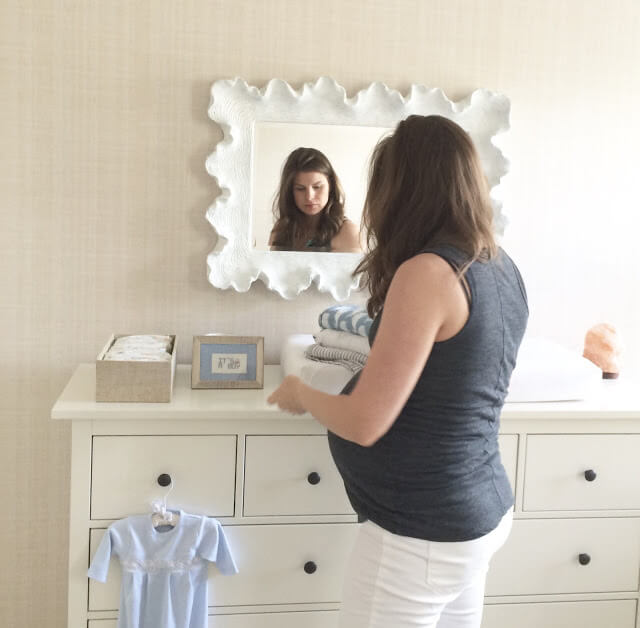 Mat has an uncanny ability to capture me candidly; anyone who knows us has probably shared a laugh or two over the sneaky funny videos or pictures he's taken of me over the years…(thank goodness he's not on snapchat). Most of the time I laugh along hysterically, but there are more times than I'd like to admit that he captures something that he finds endearing only to hear me grumble in critique.
Particularly, as my pregnancy has progressed, I walk the fine line of love and and embarrassment for my bourgeoning body. I am in awe of all that it is capable of and I love the life that stirs inside of me. But I also feel self-conscious at times with a belly out-to-there.
I so badly wanted to document this pregnancy as it will likely be the last time I go through it. My goal was to take a weekly picture. But as the months have progressed, I have found it harder and harder to take a picture of myself that I feel good about. How sad is that?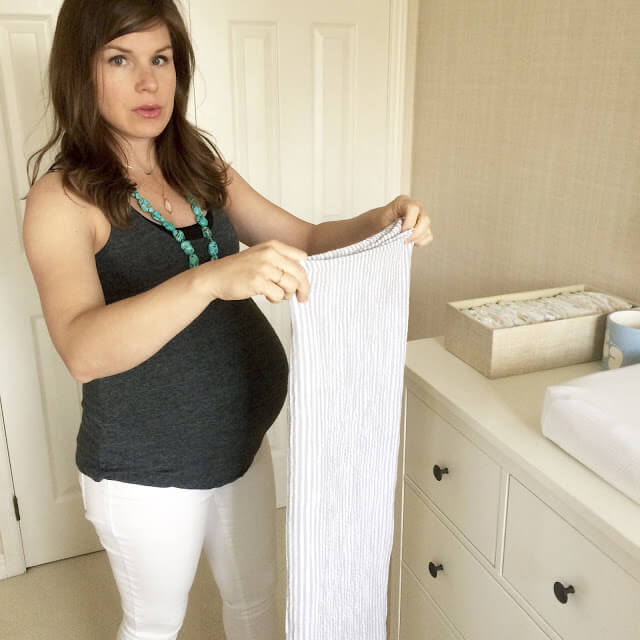 This past weekend, Mat found me in the soon-to-be-nursery nesting up a storm.
He took a few pictures of me which I quickly dismissed. But he very sweetly urged that I let go of control and allow him choose a picture to post of me for the week.
What he chose touches my heart. When I look beyond the idea of what I typically post, I saw myself through his eyes. And pregnant or not, that is a gift. When I looked at this picture, I saw a crazy nesting lady. He saw his beautiful wife preparing for the birth of his son. I saw unposed. He saw a mother and her caring. But then I saw it too- it's authentic. It's a real moment that he felt worth documenting and I couldn't be more grateful to see life through his eyes.
It does take courage, and perhaps another pair of eyes, for me to unfilter my life on this blog and social media. But in the end, that's what I hope to do. I hope this place on the internet can be a space that celebrates the styled and wildly-unstyled moments of life. Because both are to be celebrated.
For the next couple of weeks, my husband suggested that we do an experiment where he gets to pick one picture of me that documents my pregnancy to post per week. I'll be over on Instagram using the hashtag, #throughhiseyes.
I invite you to join in! I invite you to let your significant other pick a photo to post. What would they choose? Maybe you'd be surprised to find out what they see through their lens too!
Follow along on Instagram here.