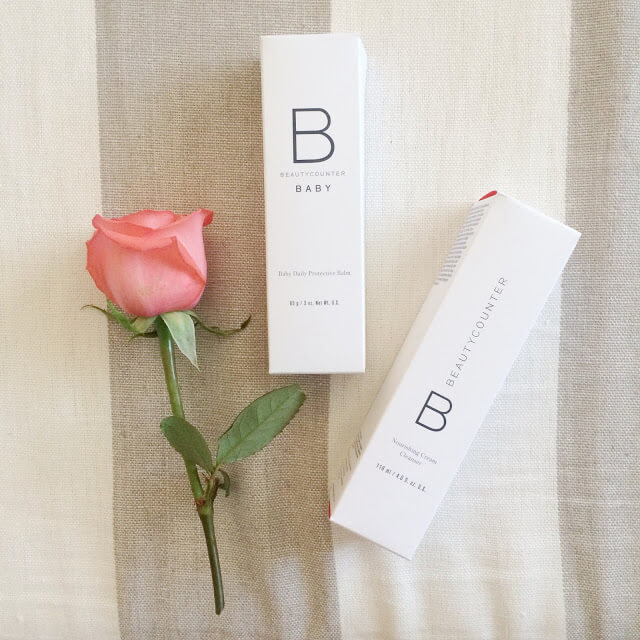 After months of piqued interested, I reached out to a local
Beauty Counter
representative and asked to sample some of their products. Luckily, they started shipping to Canada about 8 weeks ago and their makeup line will be available here starting this month.
I've been especially interested in trying their face wash, but wasn't sure which one was for me. I have mentioned before how hard it has been to find a replacement for Cetaphil that is more natural. After a few weeks of using their
Nourishing Cream Cleanser
, I can confidently say I'm a convert. I love that it is gentle enough to double as a eye makeup remover and also makes my skin feel cleansed but not tight.
In preparation for having a newborn, I've been thinking a lot about the beauty products I use. Especially when they are so little and you have so much skin-to-skin contact, I like to be mindful of what I am putting on my skin as it will be shared. I feel great about these products! Void of harmful chemicals; they are made with stringent standards (more
here
).
Coincidently, they recent came out with a line of baby products too. I was able to sample the
baby balm
and am
hooked
. This stuff is gold!
James Robert has suffered with eczema since he was a baby. His cheeks are an area that tend to especially suffer; they get ruddy and chapped easily even in warmer weather. Many doctors have recommended aquaphor, which is a useful product, but not at all natural. The baby balm from Beauty counter cleared up his chapped cheeks in just two applications. It easily massages into the skin and doesn't leave a residue or stickiness. After trying literally dozens of products, I can say this one has worked the best for us by far.
This is in no way a sponsored post, and after sampling I eagerly purchased both of these on my own. but These two products were too good not to share!
P.S. Here are some of my other
green beauty favorites
. Or click on the
wellness tab
above for more!