This past weekend, we had our first sunshine and warm weather that felt like spring and it wasn't a moment too soon. While the winter may have been mild by Canadian standards, it felt like it had been dragging on forever.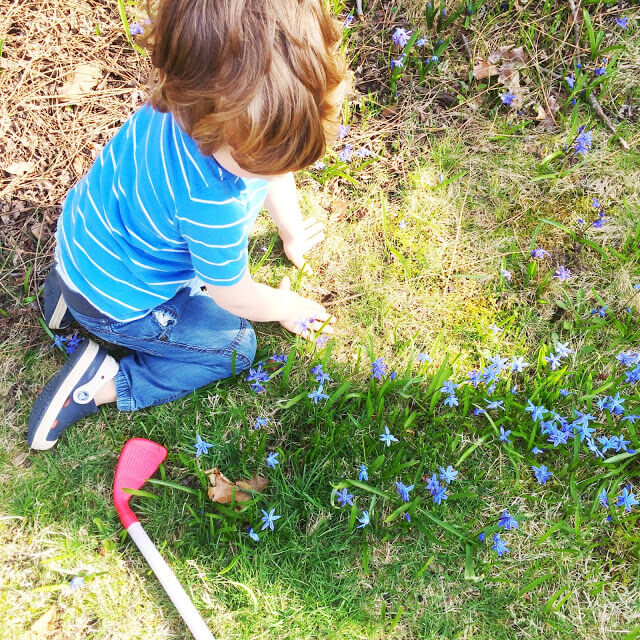 Each year, right about this time, I crave the switch from warm breakfasts that we eat all winter to something satisfying but cold- Swiss Museli from Sophie Dahl's fantastic and seasonal cookbook,
Voluptuous Delights
, is perfection.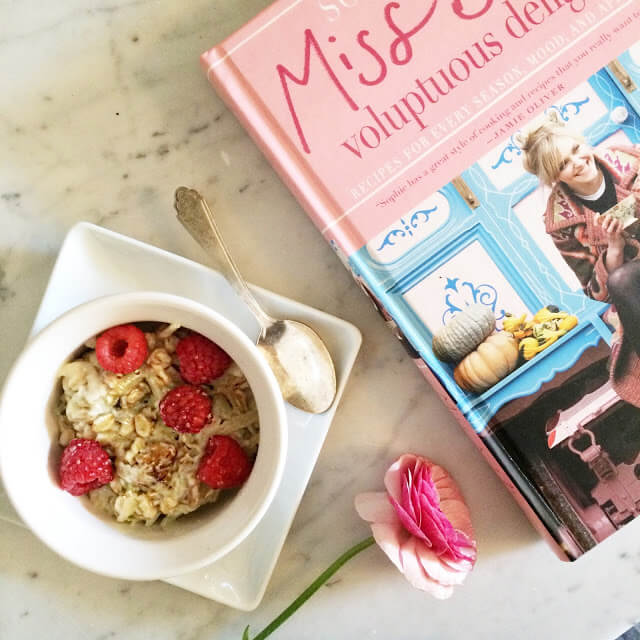 For years, like clockwork, I pull out this book while the leaves are starting to bud on the trees and whip up our first batch. It is really a simple recipe and very adaptable. I'll leave you with the basic idea and allow you to experiment with your own favorite version. My adaptation is below.
Swiss Museli (adapted from Sophie Dahl)
Ingredients:
4 apples cored and shredded (I prefer granny smith or another substantially tart variety)
juice of half of a large lemon
2 cups of regular oats (don't use the quick oats for this recipe)
2 cups of regular yogurt (greek doesn't work well)
1/2 cup of dried fruit of your choice, our favorite is dried cherries, but raisins or even apricots are lovely
1/4 cup of chopped nuts (walnuts, pecans or almonds do the trick nicely)
agave or honey are optional as toppings as well as a smattering of fruit
Directions:
Peel, core and grate your apples into a large bowl. Squeeze the lemon juice over the apple to prevent browning and add a zing. Then mix in the remaining ingredients. Best left overnight, the oats will soak in all the amazing flavor and then you're welcomed with a hearty and delicious breakfast.