Every year, I relish Mat's Birthday request to make carrot cake. It's his most favorite dessert and a requisite treat to celebrate his Birthday. There is something about homemade birthday cakes and cards that feel so special to me. Especially when little hands add to the charm!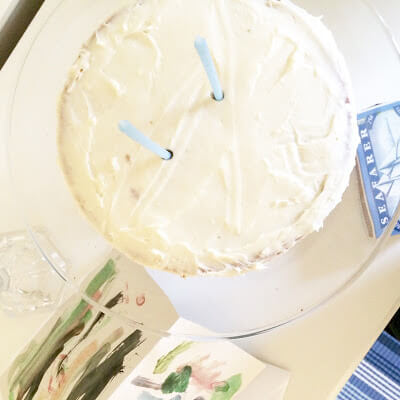 This year, James Robert even got into the festivities and helped me mix the cake. He could barely wait until after dinner to light the candles and try a slice. And since every year I find myself scratching my head about the precise ingredients, I decided that I needed to write it down here to remember for the years to follow!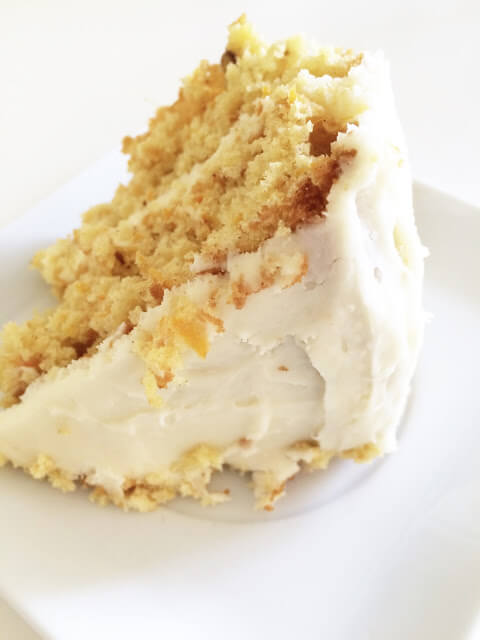 Carrot cake from scratch can be daunting. But with trial and error, I've created a cheater's version that uses box mix + fresh ingredients that has become a treasured favorite recipe. Not only is it much easier, but it could easily pass as being from scratch, especially when you top it with homemade cream cheese icing.
It was fun to watch James Robert get so excited to help Mat celebrate his Birthday and share in the carrot cake festivities. We hope that Daddy has the best year yet!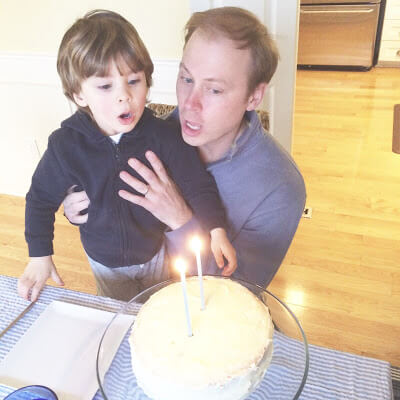 Easiest and Best Carrot Cake + Cream Cheese Frosting
Cake Ingredients:
2 large eggs lightly beaten
1 (8oz) crushed pineapple, undrained
1 package of yellow cake mix (I used Duncan Hines)
1/3 cup of miracle whip
1 teaspoon cinnamon
dash of nutmeg
1 cup shredded carrots
approximately 1/2 cup of chopped pecans or walnuts
Directions:
lightly beat eggs then add the remaining ingredients in a large bowl. Stir together until well mixed. Pour into greased and floured 9" cake pans. Bake at 350 degrees for 30 minutes or until a toothpick comes out clean.
Cream Cheese Frosting Ingredients:
8 oz of cream cheese
1 stick of butter (8 tablespoons)
1 cup of powdered sugar
1 teaspoon of vanilla extract
Directions:
Beat cream cheese and butter in a mixing bowl until smooth. Add in powdered sugar and vanilla and continue beating until smooth.