To welcome the official start to spring this past weekend, I made a blueberry and lemon breakfast cake. The combination of lemon and blueberries just seems to scream springtime! Even the ingredient's make the kitchen cheery.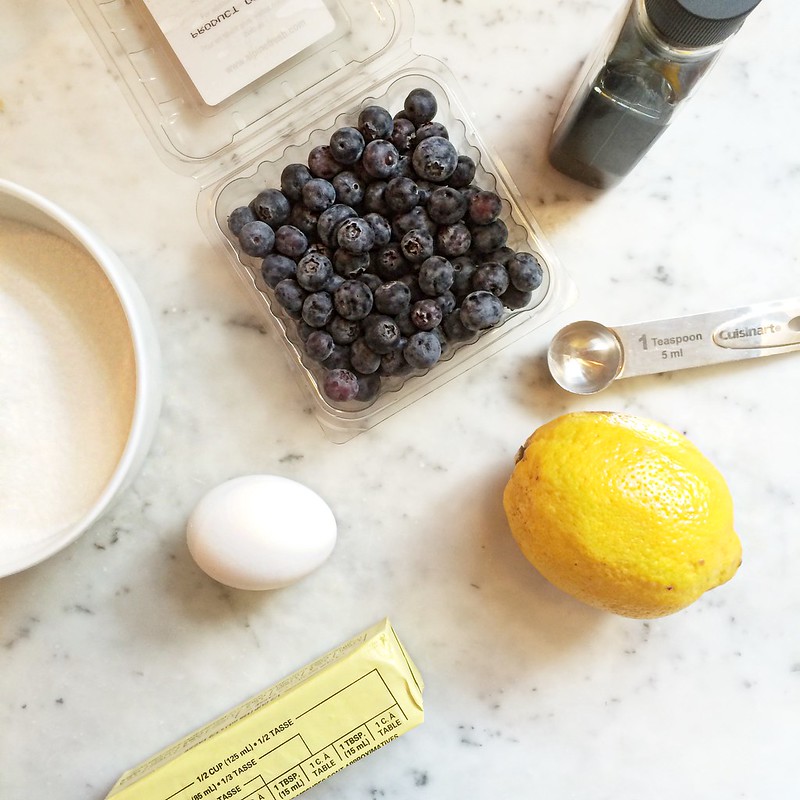 While Canada does it's best to catch up on warmer temps, we've been doing our best to seek out spring in other ways. A visit to a local tropical greenhouse full of blooming bulbs, walks by the lake in the cold sunshine and making an Easter tree!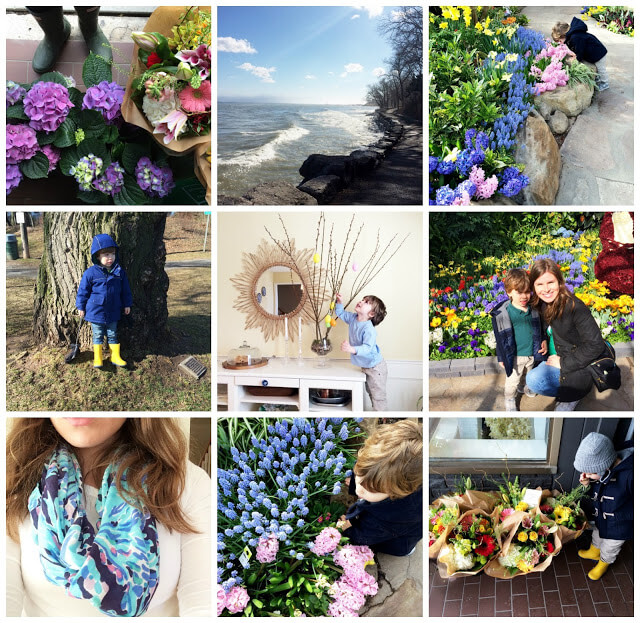 We've been enjoying the blueberry and lemon breakfast cake all week and since it would also be a perfect addition to an Easter brunch or potluck, I wanted to share the recipe here.
I adapted this recipe from a favorite I found on pinterest ages ago (follow me
here
) from
Alexandra Cooks.
I think buttermilk really is the key ingredient in this recipe; I have used both store bought and made my own and both work beautifully for this cake.
Blueberry and Lemon Breakfast Cake:
Ingredients:
1/2 cup (1 stick) butter, room temperature
zest from 1 large lemon
3/4 cup of sugar + 2 tbs for topping
1 egg, room temperature
1 teaspoon vanilla
2 cups of flour (set aside 1/4 cup to toss with blueberries)
2 teaspoons baking powder
1 teaspoon kosher salt
2 cups fresh blueberries
1/2 cup of buttermilk (to make homemake check out t
his link
)
Directions:
1) Preheat oven to 350 degrees F
2) Cream together the butter, sugar and lemon zest until fluffy
3) Add egg and vanilla until well combine
4) In a separate bowl, toss the blueberries with 1/4 cup flour. Then in another bowl, whisk together the rest of the flour, baking powder and salt
5) Add the flour mixture to the batter a little by little alternating with the buttermilk. At the end, gently fold in the blueberries
6) Grease a 9" baking pan (I use a glass pie plate) with butter or coconut oil. Spread batter in the pan and top with additional sugar
7) Bake for 35-45 minutes until toothpick is clean