Is anyone else excited that it's February?! We've been enjoying some Valentine's Day toddler activities around here lately that I hope you'll like too. I find it fun to incorporate seasonal and holiday themed activities into our play routine. It helps keeps things new and interesting for both James Robert and myself plus it feels festive. I love that the toddler stage provides more understanding around what we're doing-- but we're definitely still in the stage that activities need to be quick and easy!
Here are 5 activities for you and your toddler to enjoy that are perfect for Valentines' Day (plus don't miss our play dough recipe at the end of the post):
1) Banner from felt cutouts. We went to the dollar store and bought felt heart cutouts and then strung them on ribbon we have at home. It helped him practice his fine motor skills and he was tickled with the result that he were able to display. This could easily be made from felt you have at home already if you do have some.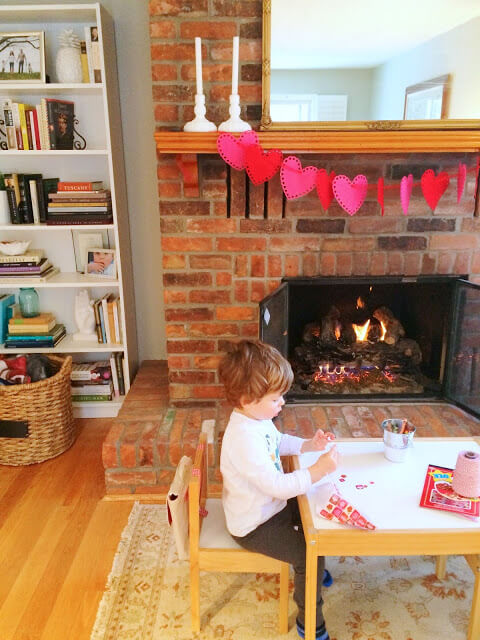 2) Another dollar store find was a pack of Valentine's Day stickers. At this stage, putting stickers on a sheet of paper is really fun for him- especially when it is a brand new kind of sticker with a theme. So easy and cheap.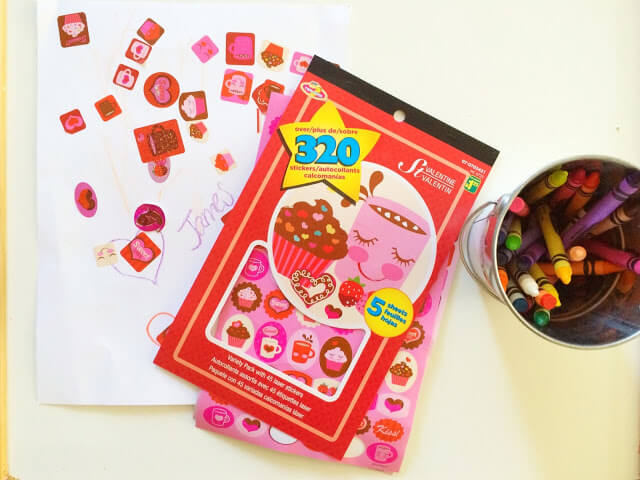 3) Go on a heart scavenger hunt. I cut out hearts from construction paper and hid them throughout the bottom level of our house. We used an old coffee tin covered with construction paper (and stickers again!) to be the receptacle for the found hearts.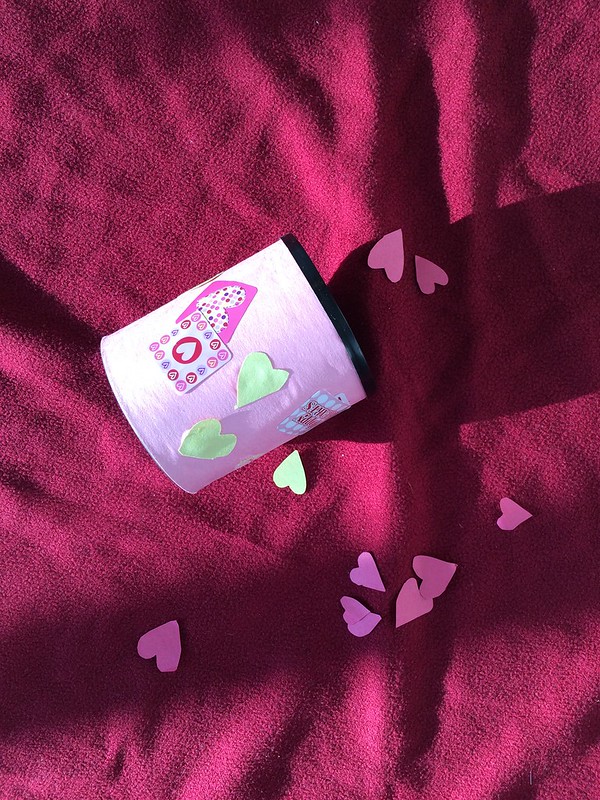 4) Coffee filter + markers + spray bottle of water = endless entertainment. We have done a variation on this activity seasonally with equal interest (in the fall we cut leaves and did those colors). Just cut some coffee filters into a heart and let them decorate with washable markers. Then they get to spray the coffee filters with water and see the colors bleed together. It's always fun to come back the next day and see the finished process when it's done. I love how excited James Robert gets to see them change every time.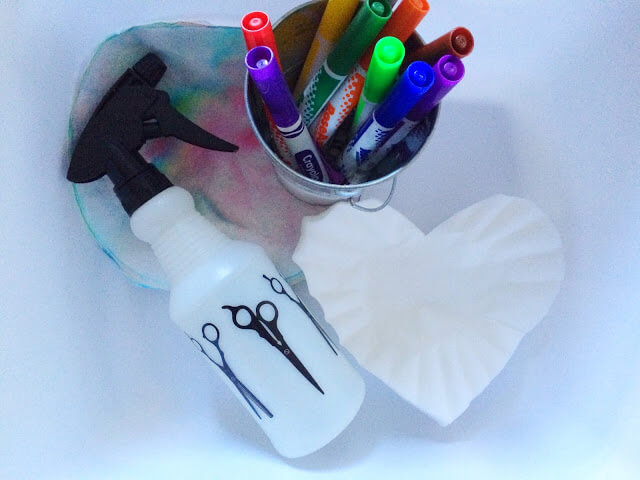 5) We love to play with play dough. It keeps James Robert occupied for 30 minutes plus which is a record amount of time in our playbook. And while we do use store bought sometimes, we really prefer the homemade kind. It has a better texture, it safe for little one's mouths if it accidentally ends up there (or for our dog who likes to find the crumbs on the floor) and it is so customizable. ForValentine's Day we made ours pink and added grapefruit essential oil for a nice cheery smell. I've included our favorite recipe below!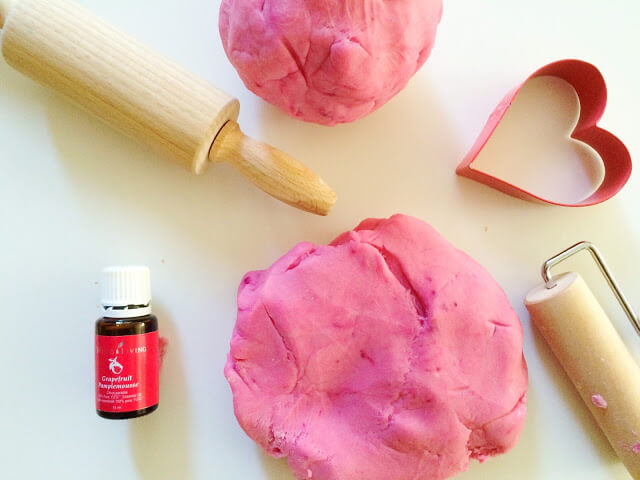 Our Favorite Play Dough Recipe:
Ingredients:
2 1/2 cups of flour
1/2 cup salt
1 Tablespoon Cream of Tartar
3 Tablespoons of Vegetable oil
2 cups of boiling water
10-15 drops of favorite Essential oil (optional)
food coloring (optional)
Directions:
Combine dry ingredients and oil in a large bowl. Add the boiling water and then mix and knead until cool. As you're mixing and kneading, add food coloring and essential oil if desired.