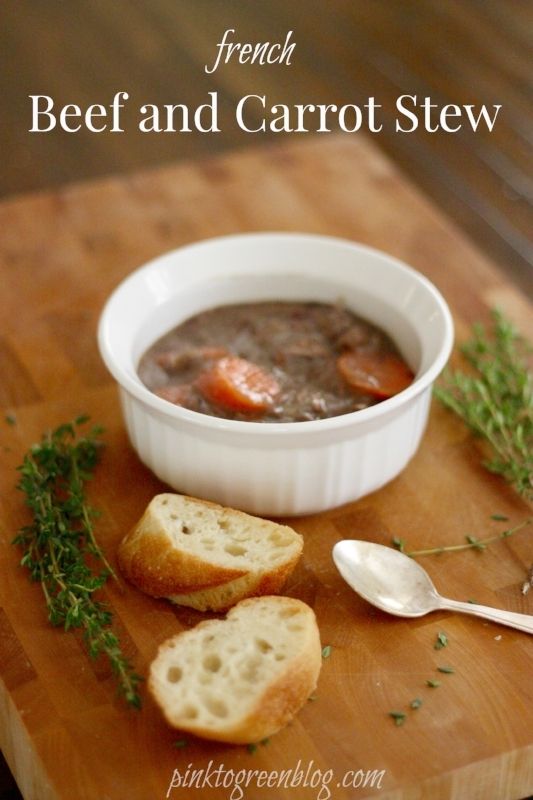 Sometimes I'll choose a recipe based purely on how French it will make me feel while cooking it. And last week with the cold weather I wanted to make something hearty, warm and satisfying. So I went in search of a beef stew recipe that would accomplish both my francophile tendencies and palate. I found the perfect recipe
in this French cookbook
.
My sister was visiting us last weekend and we used the opportunity to take her to one of our favorite spots in Toronto, St. Lawrence Market. The markets are indoors at this time of year and are bustling with vendors, musicians and families on a Saturday. James Robert loves to explore the food as much as we do.
We picked up some local goodies for this recipe and took in the sites. What's more French than that?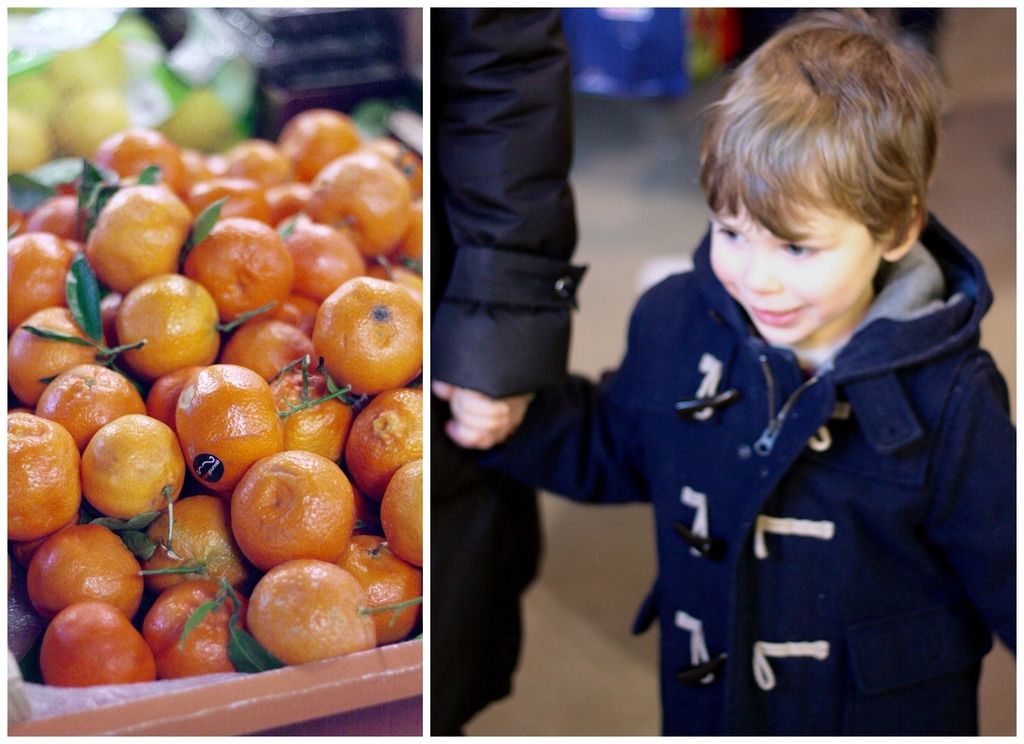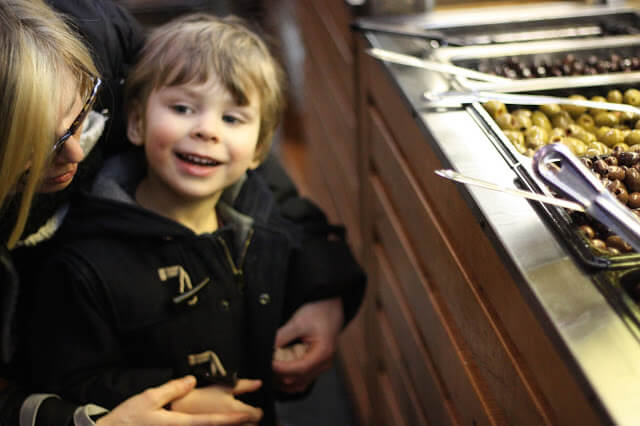 My sister eats gluten and dairy free which were also easily accommodated with this recipe. So for friends who may be conscious of those ingredients, this meal was a hit.
While this recipe requires multiple steps and lots of chopping, the final result is more than worth the effort. And, as we've found, the leftovers only intensify in deliciousness.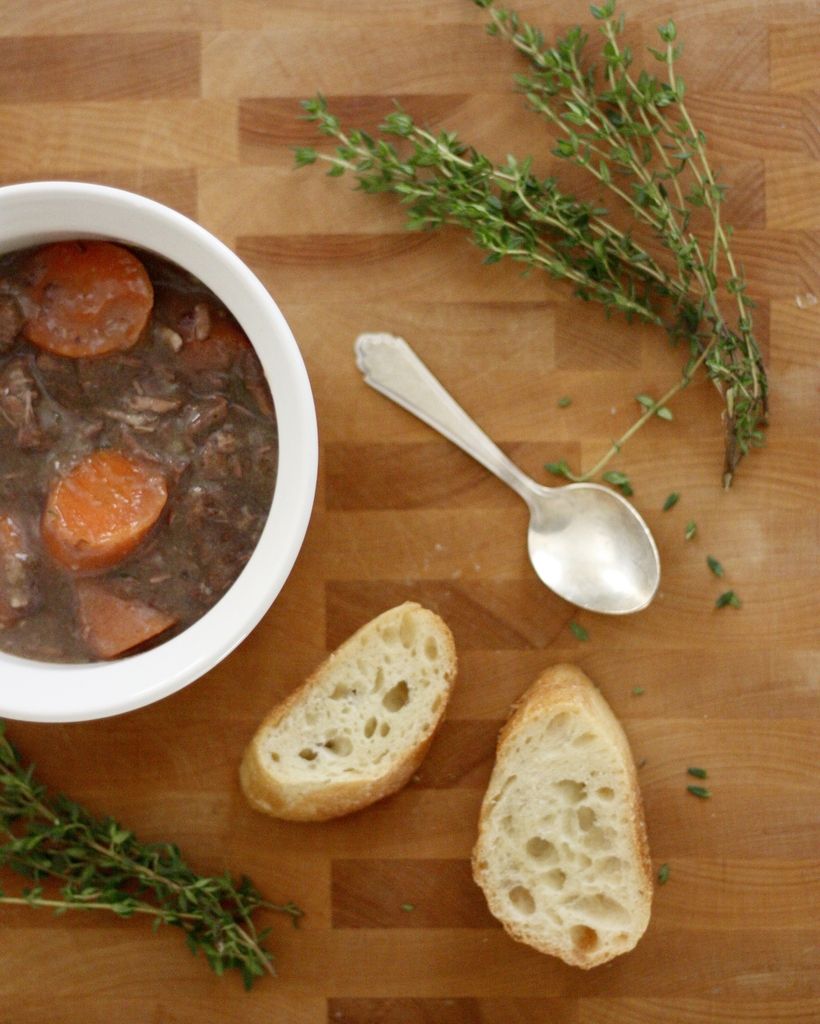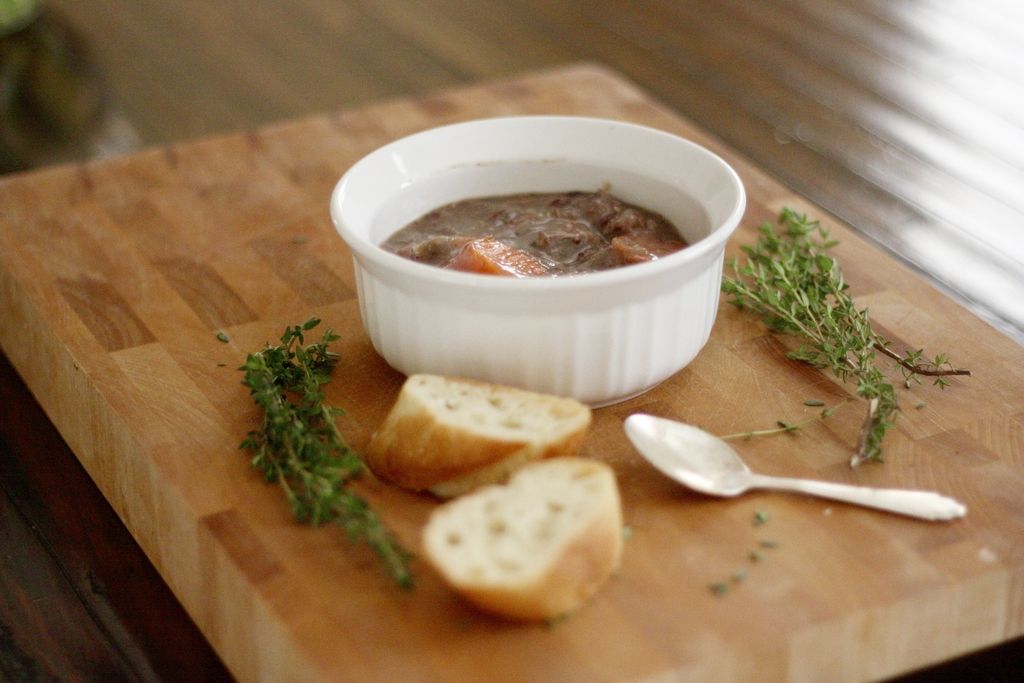 Perhaps it was the entire bottle of wine used in cooking (hey, if I can't drink it, I might as well cook with it, right?) or the Edith Pilaf I heard in my head, but the sensory experience this stew provides is something to experience. Our whole house smelled amazing and felt perfectly cozy while the winter whipped away outside. Hope you enjoy!
French Beef and Carrot Stew
from Laura Calder's recipe in French Taste
Serves: 6-8
Total Cook Time: 3 hours
Ingredients:
4 lb(s) stewing beef, cut into chunks (bones left on if there are bones)
salt and pepper to season
thick bacon, cut into pieces (about 6 slices)
2 Tbsp oil, more if needed
2 clove garlic, peeled and crushed
1 celery stalk, cut into two
1 bouquet parsley (small bunch tied together with string to be removed later)
1 bouquet thyme (small bunch tied together with string to be removed later)
2-4 Tbsp cornstarch (add more as needed)
3 lb(s) large carrots, thickly sliced
Directions:
1. Season the meat on both sides with salt and pepper. In a large casserole, fry the bacon until cooked, about 5-7 minutes. Remove, and set aside. Add half the oil and fry the onions until soft, adding the garlic towards the end, 10 minutes total. Remove and let sit with the bacon. Add the remaining oil to the pot and brown the meat well in batches on both sides, 3 minutes per side. Remove.
2. Deglaze the pan with the vinegar, scraping up the good bits from the bottom. When the vinegar has almost disappeared, add the wine. Now, put the meat, bacon, onions, and garlic back in the pot. Pour over the stock, adding more water if needed to cover. Wrap the bay leaf, celery, parsley, thyme, and peppercorns together in a bundle, and tie with a string. Add it to the pot. Season with salt and pepper. Bring to a boil, cover, and simmer for two hours.
3. At this point, dissolve the cornstarch in some of the cooking liquid, and stir it into the pot. Cook, uncovered, for half an hour. Add more cornstarch as needed to make a gravy-like

consistency

to stew. Add the carrots and continue cooking for half an hour, until they are tender. Discard the string-tied bundle of flavourings.
4. You can eat it
straight

away

, but we found it even more delicious as leftovers. Cool the contents completely, cover, and refrigerate overnight.