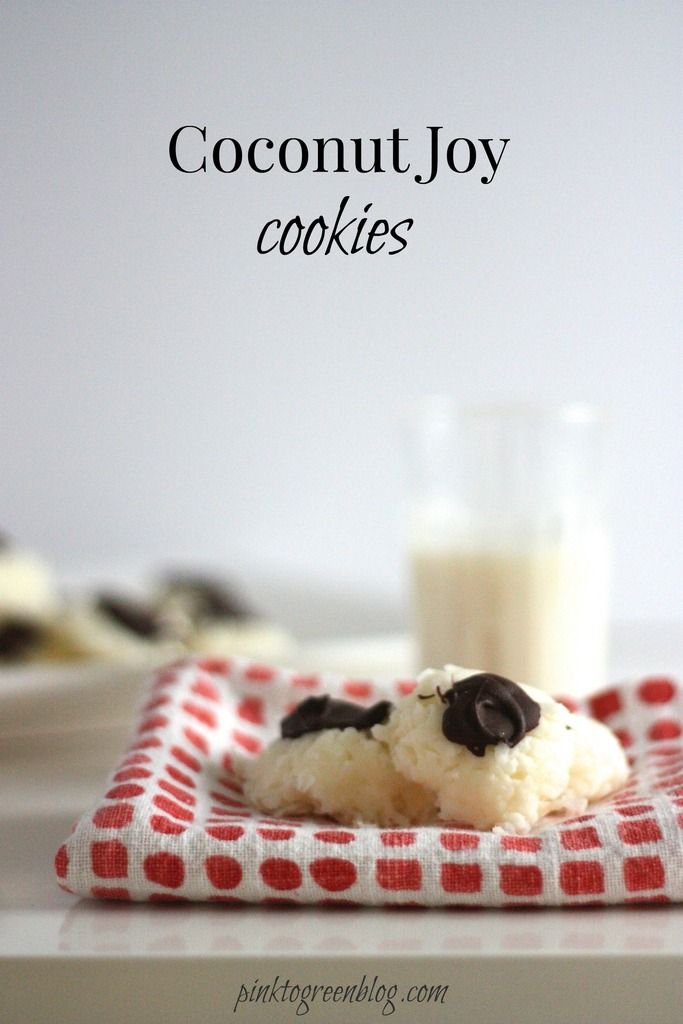 This is my Grandmother's recipe, so you know it's good! The story is that she told my Mother, when she was pregnant with me, that she should make these cookies because they are less labor intensive than other kinds and would allow her to get off her feet.
The sentiment is appreciated now, more than 30 years, later as I'm pregnant and approach baking this holiday season. I can't help but smile thinking about the history of these little cookies. Perhaps my love affair with coconut started all those years ago?
These cookies are super easy, so they are perfect for anyone looking for something last minute to make for Christmas. They are also perfect for anyone who loves almond joy or mounds bars as they are almost identical in flavor and texture, but more festive. They look like chocolate dipped snow balls!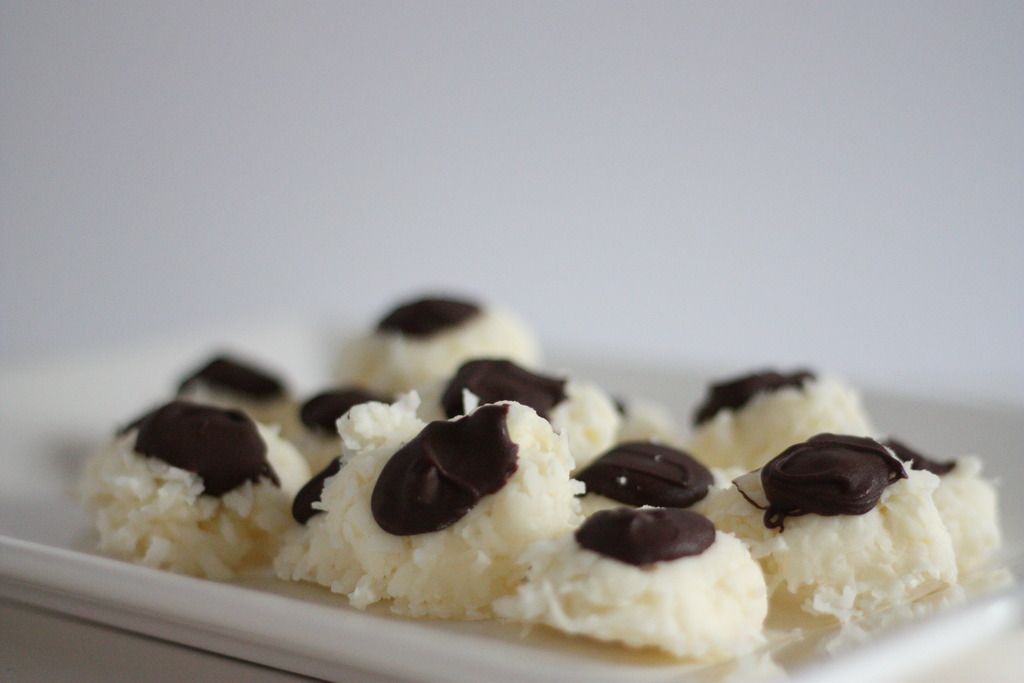 Coconut Joy Cookies:
Ingredients:
1/2 cup of butter or margarine
2 cups of powder sugar
3 cups shredded coconut
2 squares of chocolate or a cup of your favorite chocolate chips
Directions:
Melt the butter, remove from heat, add powder sugar and mix well. Shape mixture into balls and place on a wax paper-lined cookie sheet. Use index finger to make a small indent on each cookie where you will drop chocolate.
Melt the chocolate (either in the microwave or using a double boiler) and then scoop into the well in the center of each cookie.
Let the cookies chill and then serve. I LOVE these straight from the freezer!