Hi friends and happy Friday! If September was all about apples, then October is all about pumpkins and we couldn't be happier. To kick off an unabashed celebration of all things pumpkin, I have an easy play dough recipe to share.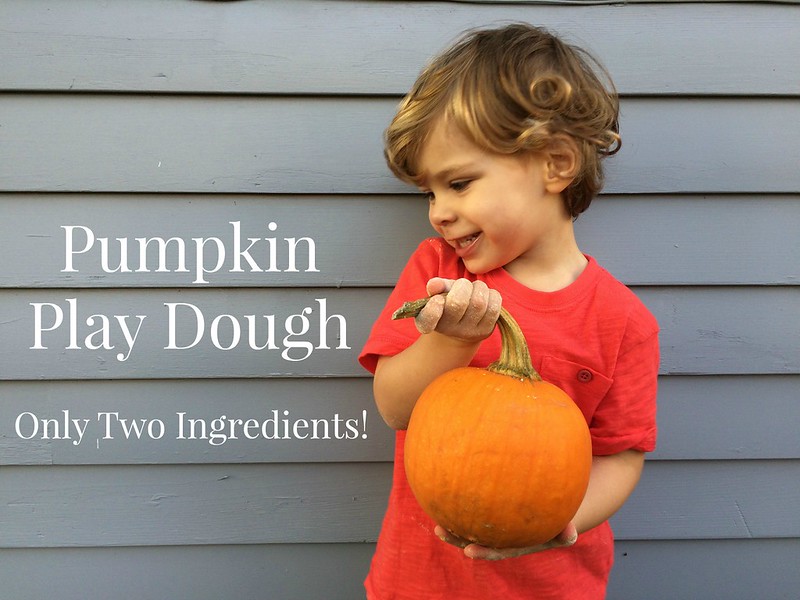 All you need are these two ingredients- cornstarch and canned pumpkin. This recipe will depend on the brand of pumpkin you use as the water content can vary. I used approximately 1 cup of pumpkin and stirred until smooth. Then I added about 1-2 cups of cornstarch little by little. Once the dough started to stick, I kneaded it a bit and then added more cornstarch if needed.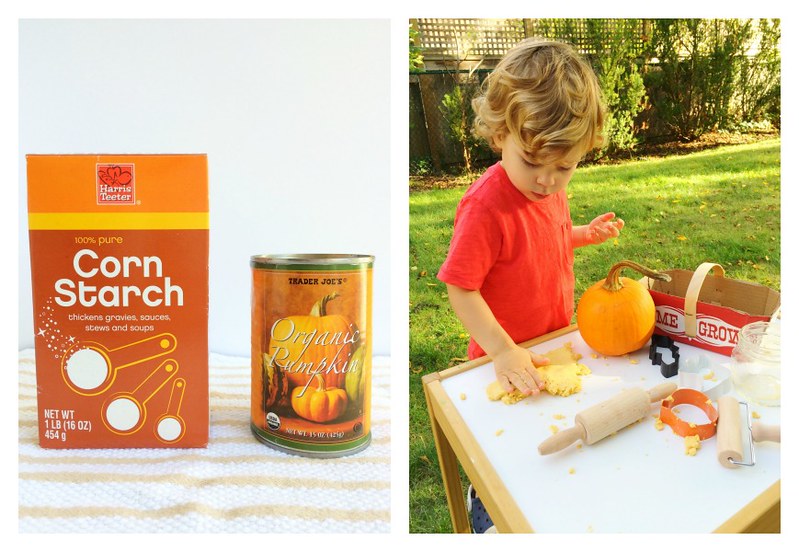 And I'll admit, I cheated when making this. I also added a bit of pumpkin pie spice for an olfactory upgrade. You could easily omit this step with the same great results or add your own mix of cinnamon, clove or nutmeg.
Just add some fun fall inspired cookie cutters and go to town!
James Robert got such a kick out of this dough as it feels a bit different than traditional play-do. As a bonus, I noticed my hands were especially soft after playing with this dough!
As for storage, I've been storing the dough in mason jars in the fridge and it should last for about a week.