Some things that are making life a little sweeter these days: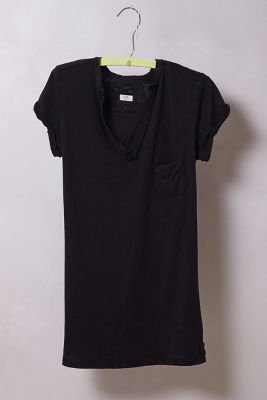 This tee
from Anthropologie is perfection. It's light weight, drape-y in just the right places and on sale right now in all colors! I bought it in white and don't ever want to take it off.
My search for face sunscreen has ended.
This stuff
is awesome- the mineral-based formula leaves a matte finish with just enough color to make you feel polished while being protected.
James Robert received
this Petit bateau onsie
as a gift and it is one of the
cutest
items in summer rotation. Anything French and baby is usually a win-win in my book.
We're quickly approaching solids and I can't wait to try my hand at baby food. My sister is law swears by the recipes in
this book
and I've been having fun reading about all the fun that is to ensue.
My friend recently posted a picture of t
his saying
on her nursery wall. I hadn't heard this before, but the sentiment hit home and made me smile.
Wishing you a wonderful weekend!!