I had some trepidations about traveling to Turkey so early in my pregnancy, but with my doctors approval and some forethought, I loved every second {besides having to use the bathroom in
every
tourist trap, restaurant and bazaar we went to}.
I've rounded up some of my favorite items/tips for other moma's-to-be who may be traveling and wondering what extra essentials were part of my suitcase. In a place like Turkey where you can't drink the water, and extra precautions are needed for fruits/veggies- I wanted to be prepared!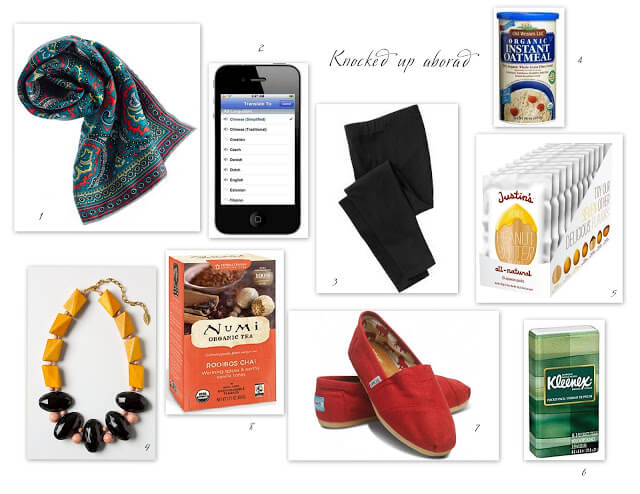 1) Besides being a perfect travel companion for cold planes and a pop of color,
a scarf
became the best impromptu pillow for napping
2) Google translate comes in really handy when you want to ask, "is this cheese pasteurized? are you sure?"
3) Comfortable leggings were great for the flight; I'm really liking the ones from
Gap
maternity line
4) Before we left, I made portion sized oatmeal to travel with me; I love
these organic instant oats
with a few dried cherries. I ate this instead of plane food and just asked for a cup of hot water.
5) Individual packets of
Justin's almond butter
were always in my purse. If I couldn't find something on the menu that looked appealing, I knew I could always find a pita to pair with it.
6) Travel tissues were more than necessary for the bathroom tour I took across Turkey.
7) Comfortable walking shoes were imperative; my
Tom's
were perfect.
8) Organic, caffeine free tea also came with me everywhere. In the land of Turkish coffee, I needed something to indulge in too-
this
is one of my favorites.
9) A colorful,
costume necklace
is great for travel. It isn't too precious and is a great way to add interest to the clothes you packed. Halfway through our trip, my shorts didn't button anymore and I resorted to wearing the same dresses with different accessories!
Travelers note of caution:
regardless of preparation, hot summer weather + tourist lines can have the following effect.