For those of you who have been around here for a while, you'll remember that I started this blog while living abroad in New Zealand. I found such inspiration in their way of life and their appreciation for the environment.
I haven't blogged very much about how I continue to appreciate that earth-friendly ethos in my recent posts, but it continues to something I aspire to. Here are some of my favorite eco-related ideas and inspiration as of late.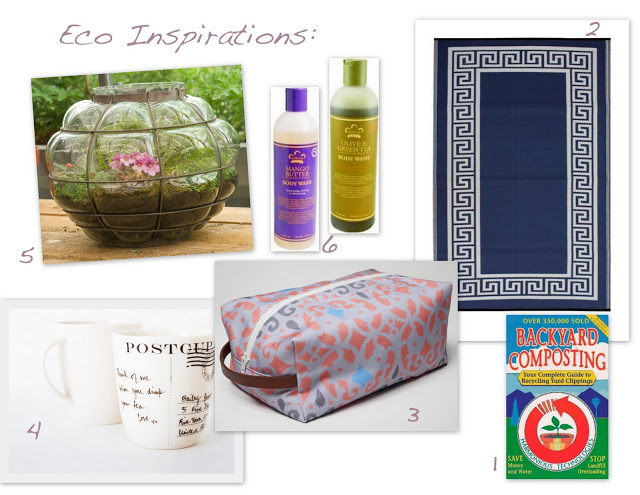 1) We've been composting; this book is a great overview if your interested in getting started.