The dining room has been an ongoing project. Here is is at inspection: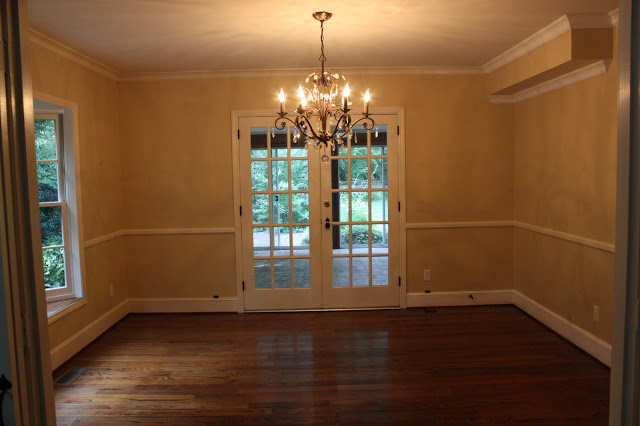 This room fills me with excitement; when purchasing our house, I fell in love with the bay window overlooking the garden. Perhaps it's cheesy, but the dining room really symbolizes to me that I have a home. The excitement of entertaining and holidays in this room has also made it a challenge to decorate-- I get overwhelmed with a blank slate. That's why I collect inspiring decor images.
This is one that I have gone back to many times. I love the wall color, the dark hutch and the white wainscoting. Our paint choice mirrors this idea.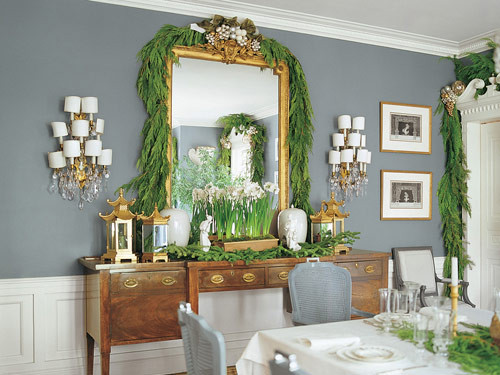 Here is the room painted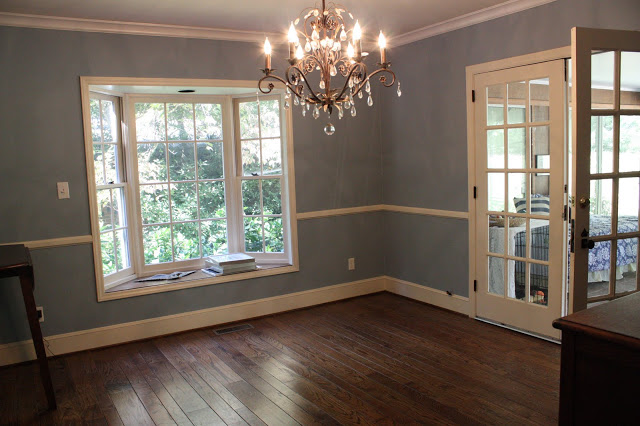 Here is a another image I love.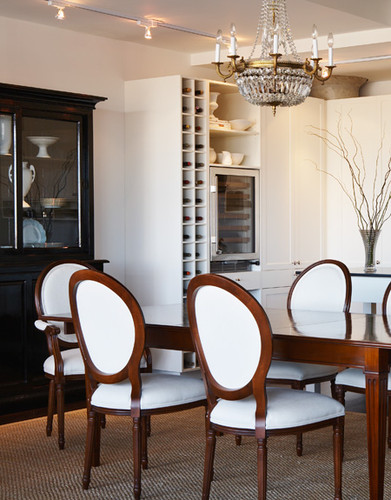 This table and chairs were our ideal, but also a bit out of our price range at this point! So, inspiration it will remain. We found a beautiful mahogany table on a trip to Hickory then reupholstered chairs with a crisp white fabric a la the above photo.
We scored a set of 6 Queen Ann chairs on Craigslist for a song so it was easy to overlook the yellow and brown stripe.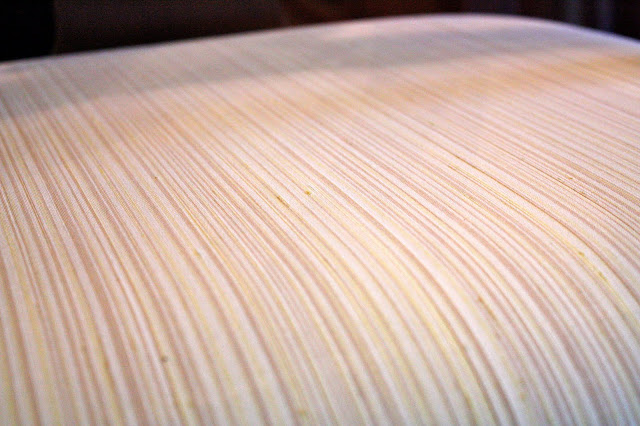 First step, we removed all the staples.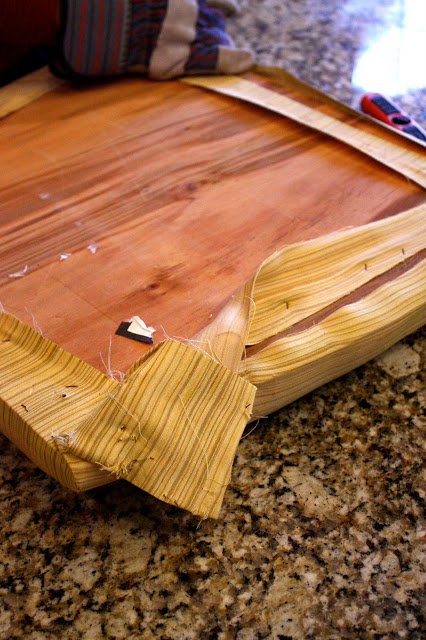 Then we cut templates for the new white linen fabric.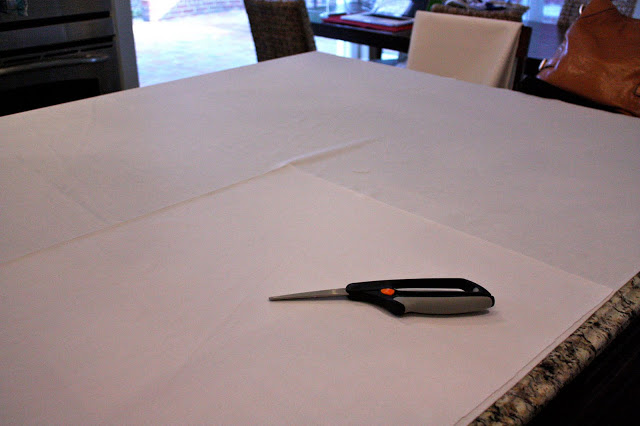 I didn't get any pictures of the next step, however, I would recommend this video as a good tutorial. The corners were tricky, but with some practice, each chair become a bit easier than the last. The real trip is to staple down the middle of each side first and then work your way to the corner!
Here is the before and after shot: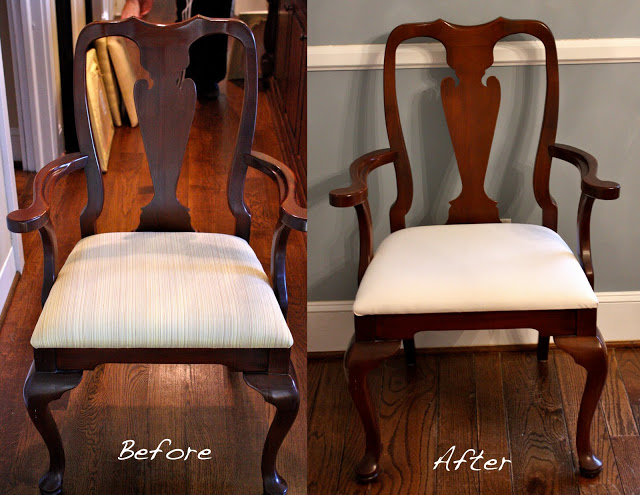 And here they are in the room with our table.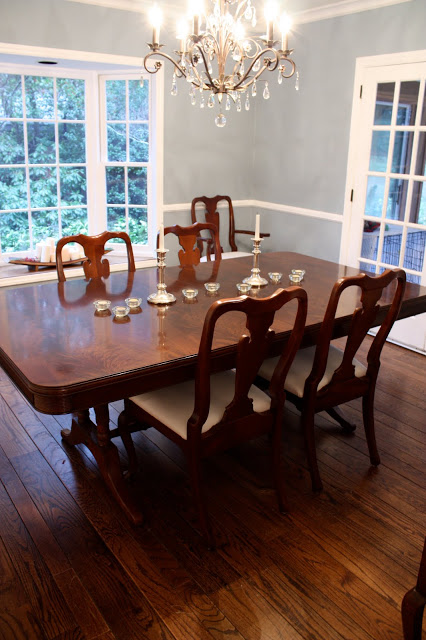 There are many more projects on the list, but for now it feels great to be making some progress! I would love your ideas, what would you do with the bay window?