We started with ripe heirloom tomatoes...
then grilled slices of artisan bread.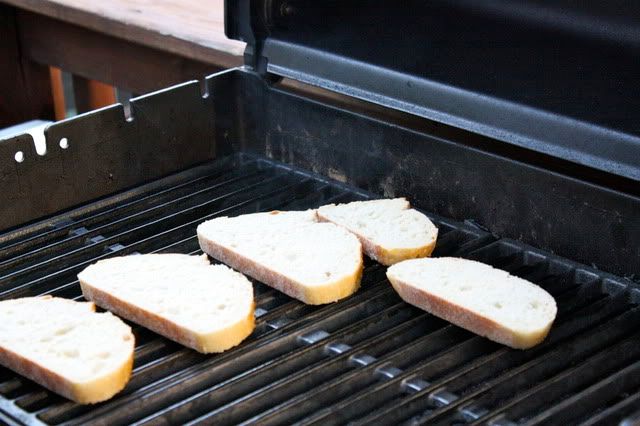 Each toast was rubbed with a clove of garlic...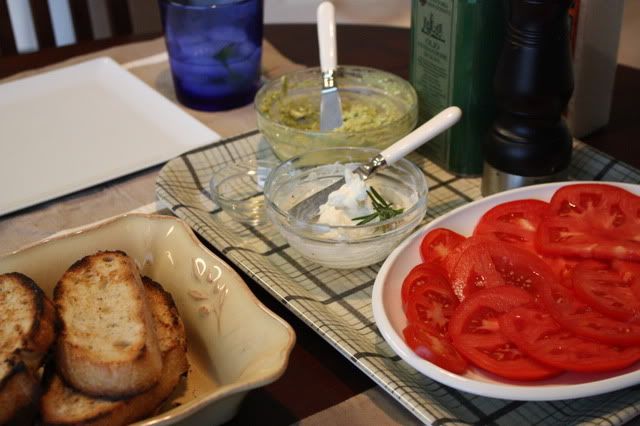 and then went to an assembly station of assorted cheese spreads (the green one is a mix of avocado and feta and the white one is baby bell mixed with herbs)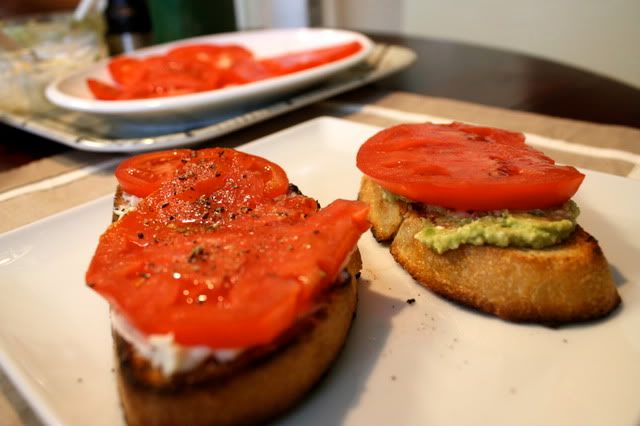 Inspired by
this
recipe, we kept our sandwiches open faced and we devoured every morsel. Although simple ingredients, these were anything but dull- in fact they were so good we're making them two days in a row to take advantage of tomato season. I have a feeling that these will be what I miss most in the dead of winter!