I can't believe how big my "
little pup
" has gotten in the past couple of weeks.
Being new to the dog-product scene, I'm always open for readers suggestions... so please drop me a line with advice if you have some!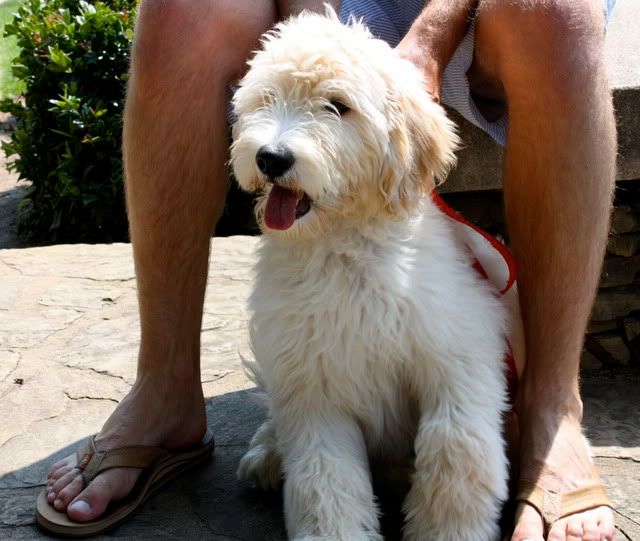 We recently found an eco-friendly pet shampoo that I'm over the moon about.
Besides smelling like a beach vacation,
Tropiclean
products are all natural and even have biodegradable packaging! After washing Major, he smelled like the tropics for days!
{images by Pink to Green}