We're back! Our
vacation
in Michigan was so idilic that it was especially hard to leave; we arrived back to Charlotte yesterday afternoon with bleary eyes from the 14 hour drive. My suitcase full of sand, piles of laundry and a full inbox are sure signs that vacation is over.
So with time dwindling on the weekend, we replenished the fridge and made a last-minute meal that also happens to be meatless so I thought I would share.
Start with some of
these,
I prefer to microwave them for about 1 min each side and then drop them in a heated pan to get crispy edges.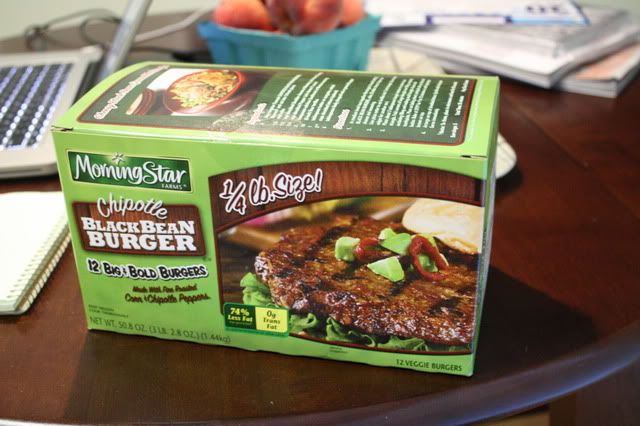 Then stack and layer with what you like. We've found that the combination of pico de galo, shredded cheese, lettuce, carrot, cilantro and hummus is quite delicious.
I would add avocado or sprouts next time too!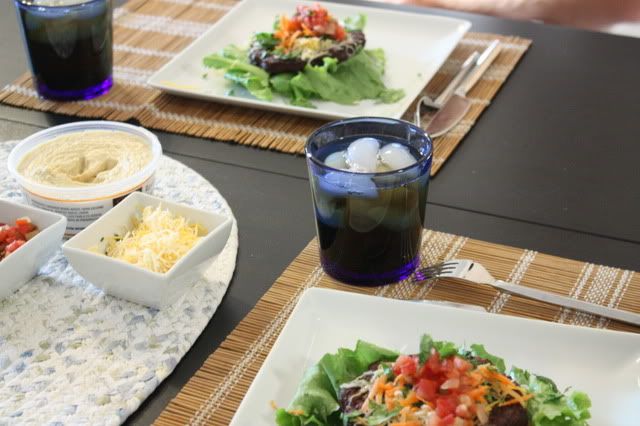 On the side, I whipped up some delicious cherry sweet tea using these ingredients.
Hope to be back tomorrow to share some pictures of our trip! But before I go, I want to send a huge
thank you
to my guest bloggers from last week. I was very touched that you participated and it was so fun to have you visit on Pink to Green!