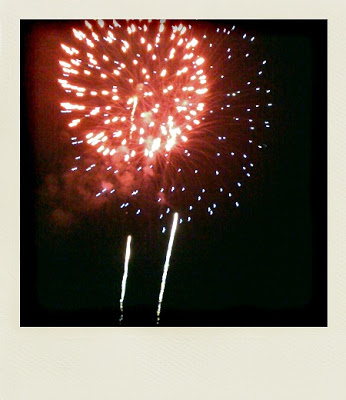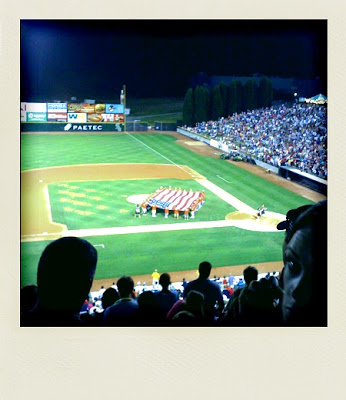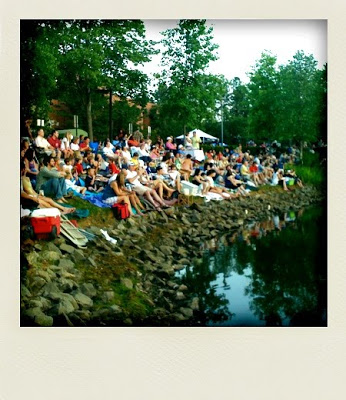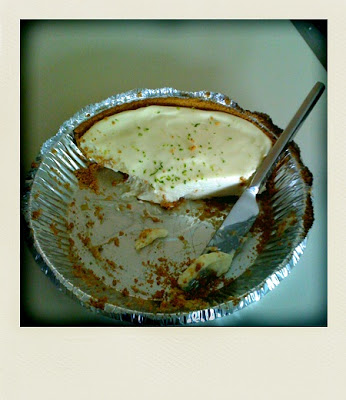 These are some pictures from our 4th of July last year; it was so great that we're hoping to have a repeat this weekend. Baseball, outdoor concerts, good food, fireworks and friends! Wishing you a safe and wonderful 4th of July too.
We're hosting a BBQ and I'm excited to make Key Lime Pie (the cheaters version). Here is the easy recipe:
Cheaters Version of Key Lime Pie:
1 14-ounce can sweetened condensed milk
1 6-ounce can frozen limeade concentrate
1 6-ounce graham cracker
piecrust
Directions: Beat heavy cream until it forms stiff peaks and set aside. In a separate bowl, mix together limeade and sweetened condensed milk; then fold in the whipped cream. Pour the filling into pie crust, smooth out the top and refrigerate until chilled and loosely set (about 4 hours or overnight). Sprinkle pie with lime zest before serving. Note: if you have an electric mixer, beat all wet ingredients together until stiff peaks form and then pour into pie crust.
{recipe adapted from Real Simple}