I've been on a quest to find a belt like J Crew's bouquet sash in grey satin, but was striking out. Then, inspired by Rachel's
headband
and
belt
tutorials, I decided to try and create my own. This was the result: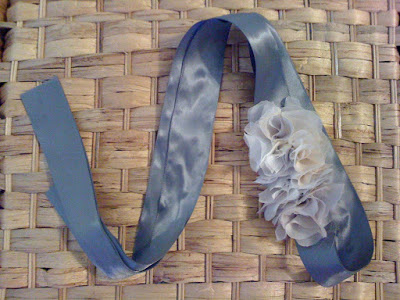 I barely know my way around a needle and thread but had an easy time following the steps for this project- seriously! If you share my affinity for the ruffly and girly look of these, check out the
Heart of Light
. So easy and cute, I'm thinking these would be the perfect gift- after all, who doesn't love to receive something hand made?