Last week, I received a very exciting package in the mail-
our invitations
!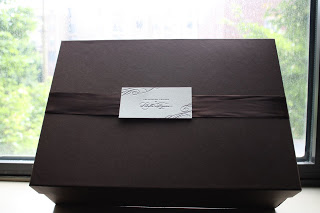 Beautifully wrapped, I will enjoy them in their box until they are ready to send out.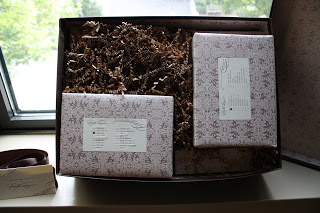 Bella Figura
was such a pleasure to work with and I love their products; although I won't divulge which set we chose, here is a peak at some of the options: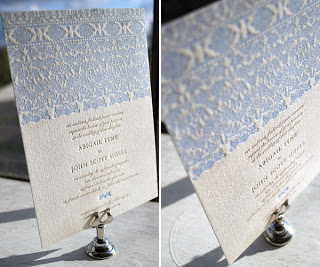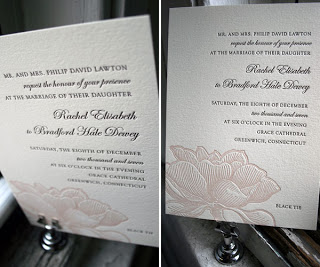 Besides being elegant and aesthetically beautiful, they use paper made of 100% reclaimed cotton giving them a luxuriously soft feel. Wind-power keeps their old-fashioned letterpresses churning out some of the best-looking, ethical paper products on the market today.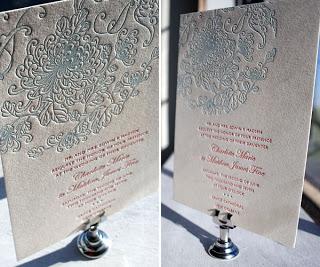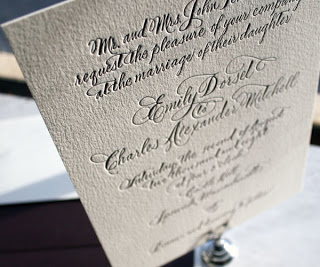 They are also a carbon neutral company that donates 1% of their sales to environmental causes; working with Bella Figura has been one of my favorite aspects of planning our celebration so far!