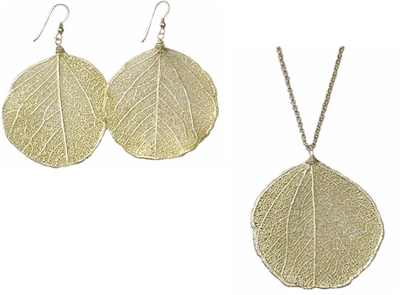 The FLORA collection by the inventive Brazilian team of Nugaard Designs, is as easy on the eyes as it is on the planet. Exotic and beautiful leaves are dipped into precious metals to create unique, one-of-a- kind pieces that I'm just crazy about!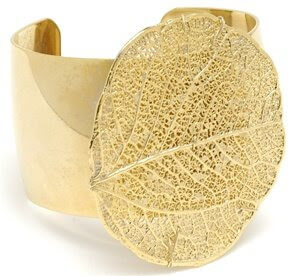 These accessories make a bold statement beyond your ensemble; supporting "
Trees for the Future
" Nugarrd Designs has a tree planted for every purchase from their FLORA collection-- naturally beautiful.