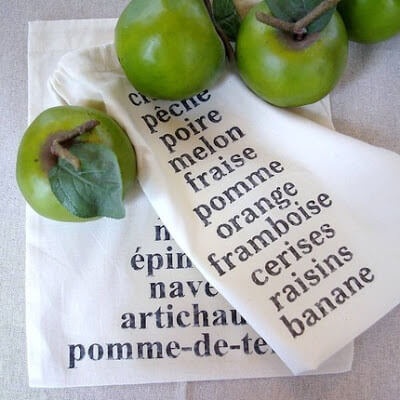 So you've replaced paper or plastic at the grocery store with a
cool green bag
, but what about the plastic veggie bags? Looking at them float around the kitchen after a grocery run, I found myself thinking that my greens were not so green after all.
Cherries and mushrooms now have a chic alternative too- the reusable produce bag. I love this one from the
Craft Pantry
, but there are tons of
other options
out there. If you'd like a deeper shade of chartreuse, I bet you could make these little bags out of old tee-shirts. How cool would that be?