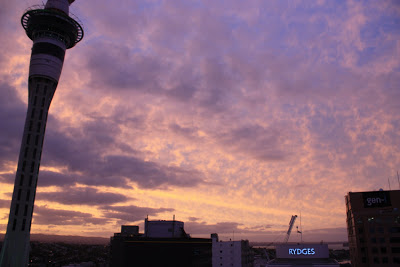 (view from our balcony)
We have welcomed some special visitors to New Zealand for the holidays and will be taking a week off to tour around the country!
As the sun sets on 2008, I look forward to making 2009 a year that increases my eco-conciousness and am excited to share that journey with you on Pink to Green.
Wishing you all a very happy holidays!